Broadening your insurance proposition – the recipe for long-term success | Insurance Business UK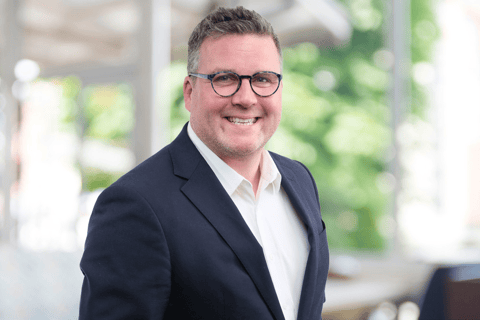 "Accountability and trust."
Those are the two tenets underpinning NFP's ongoing evolution, according to Matt Pawley (pictured) president of NFP Europe - and as the pace of its growth strategy ramps up, these core values remain the same. The last few years have seen the broking group go from strength to strength, acquiring businesses across the UK and Ireland and reinforcing its internal and external value proposition alike.
Though not a stranger to M&A, the firm really put its foot on the accelerator at the back end of 2019, he said - and having sealed its foothold in the EU with its acquisition of Dublin-based HMP, NFP hasn't looked back. It has since completed eight deals in the last two/three years, championing reputation-led dealmaking and creating a pipeline of activity through referrals and personal relationships.
"We've snowballed our growth because we do things that way people want and because our senior leadership team are all bought into that," he said. "So, when they talk to colleagues or peers at events, they talk about NFP in a genuinely positive way which makes people decide they want to talk to us."
This word-of-mouth approach was crucial to NFP's most recent acquisition – that of West Midlands-based Direct Safety Solutions – a deal which also ties into its stated ambition to broaden its proposition by bringing in-house the acquired business's health and safety consultancy services.
When NFP buys a business, he said, it is making a pledge to support the acquired team in doing more of what they're great at while accessing further support around HR, regulation, finances etc. But it's also about creating access to a wider range of solutions so they can become a one-stop-shop offering for their clients as part of the NFP.
"We've got a really tight-knit team and a broad suite of services that complement each other," he said. "So now our acquired businesses can go out and talk to people about more than they've been able to do historically, and actually have a really good chance that they've got somebody within the group who's like-minded and can help fix the problems their clients are facing.
"That's part of our maturing as a business, we've got all these solutions and now the next stage is that, as we start to get more, we also start to talk to our clients better about what we do as a business on the whole. Because we've got these brilliant owner-managed businesses, we've got people who really care about their clients and who do a brilliant job – so as we evolve, we need to start thinking about how we can deliver a broader service to our clients in a really cohesive way."
With that in mind, NFP has recently invested in a team who provide an overview of that holistic offering – owning the marketing and distribution of the group proposition and working with all NFP's partner businesses to empower them to have better quality and broader conversations with clients. At a time when the market is generally looking to cost-saving measures, it's exciting to have such an emphasis on growth, Pawley said, and to be making such investments into the future success of the group.
"There are lots of statistics out there about how much more profit you make from increasing the amount of work you do for existing clients compared to acquiring new clients," he said. "But it's not easy. You can think it's just a case of matching clients who have problems with the available solutions and just drawing a line between the two, but history tells us that lots of businesses are just not very good at that."
It's about getting the incentives right, he said, and integral to that is developing trust between different business lines and their clients. From Pawley's perspective, NFP is in a very strong position to succeed on this front in large part due to its close-knit leadership teams and its early-mover advantage. NFP is making this a priority relatively early in its development, and so isn't facing the daunting task of trying to retroactively change the strategic focus and culture of a behemoth insurance group.
"We're able to do it fairly early on with a group of very entrepreneurial business leaders," he said. "We've got a little bit of an advantage. Of course, it's still going to be quite difficult to make that work but I think we've got the plans in place to do it right… We are working really hard on how to showcase ourselves as a holistic people and insurance and risk solution for our clients.
"I think there's a really good opportunity for us to do so, because if you think about what we do with HR, benefits, commercial insurance, wealth management, health and safety etc. there are not many emerging midsize professional services firms that can do that breadth of solutions, outside of large global consultancies."
Again, it all comes back to accountability and trust – as these are the foundations upon which NFP is attracting new M&A opportunities but also on which it's bringing together the businesses within the group – and helping them grow together. Its long-term orientated approach to building both the group's internal culture and its M&A pipeline is handed down from the wider NFP group in the States, Pawley said, as the remit of the European leadership team is to build a business fit for long-lasting success.
"They're not looking for us to build a short-term, volume consolidator in the UK and Ireland so we increase valuation and sell in two years," he said. "Because then you're selling a basket case where nobody works together, there's no integration and you just have lots of businesses doing the same thing, all under the same name. We've been the freedom to build a business that we think we can run for the next five-to-10 years at least - and that's our objective."
With his budget for the year ahead signed off, NFP has money to invest, Pawley said, and its eye is fixed on a couple of interesting strategic deals, as well as around a dozen small-to-mid-size transactions. His goal for 2023 is to complete from five-to-10 high-quality deals that match the company's emphasis on culture and strategic fit – while completing at least one of the strategic deals which will further broaden its proposition.
"But I think the biggest thing for us this year is getting that message across to our existing businesses and the market about what we do," he said. "So, aside from the M&A [piece], a lot of our focus is inward looking. It's about getting the guys and girls working really closely together as a team so we can make sure our clients understand all of our solutions. Because we've worked so hard to evolve our proposition and get the really talented individuals and businesses we have in our portfolio. Now we've got to make sure our clients know we've got them."
What are your thoughts on NFP's growth strategy? Please feel free to share your comments below.