Firms tapped in state-backed insurance scheme | Insurance Business UK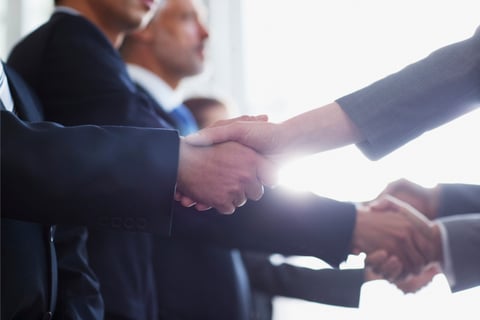 The Department for Levelling Up, Housing & Communities (DLUHC) – amid the shortage of providers willing to offer professional indemnity insurance (PII) to those undertaking assessments of external wall systems in mid- and high-rise residential buildings – has partnered with MGAM Limited and SCOR to help address the problem.
Set to be officially rolled out in September, the state-backed PII scheme will cater to external wall system (EWS1) assessors for a period of five years, after which it is expected that insurers will have returned to the market to provide coverage.
It was noted that the lack of available cover has contributed to property buyers being unable to secure the necessary certification in order to obtain a mortgage in what is already a challenging housing market.
"When the government approached the market for a potential solution to this issue, MGAM recognised the significant protection gap in the market and immediately responded to, and later won, the tender to administer a PI scheme for EWS1 assessments," said MGAM chief executive Jason Anthony.
"We have worked closely with DLUHC and SCOR to create a solution that, over time, will enable the private markets to provide appropriate PI cover to assessors."
MGAM, a managing general agent owned by Acrisure, will deliver the scheme; insurance will be provided by SCOR UK Company Limited; and reinsurance will come from Her Majesty's Government.
"We are taking more decisive action than ever before to tackle overcautious lending and help identify fire risks, and I am delighted that MGAM and SCOR are joining us in these efforts," stated Lord Greenhalgh, Minister of State for Building Safety and Fire.
"Our new indemnity scheme will give EWS1 assessors the confidence they need to exercise their professional judgement and take a more proportionate approach to their assessments. This is on top of nearly £700,000 in funding we have given to train more assessors, and I look forward to seeing the real-world impact of this."
Meanwhile SCOR is "delighted" to be teaming up with MGAM and DLUHC to provide coverage that will ensure EWS1 assessments are carried out properly and in a timely fashion. "This initiative aligns with SCOR's raison d'etre, allowing us to reduce the protection gap for the ultimate benefit of society," asserted Romain Launay, specialty insurance chief at SCOR P&C (property and casualty).