How to build a consistent and sustainable PI marketplace | Insurance Business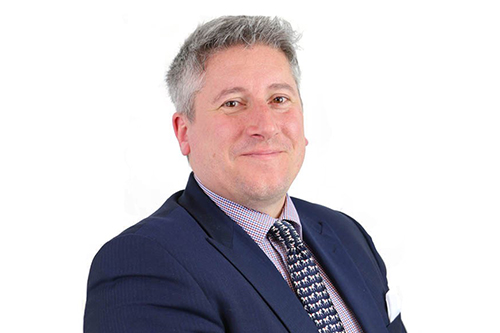 A regulatory requirement for many and the last line of defence for all professionals, the prospect of a hard market is a daunting one for those who require professional indemnity coverage. Providing much-needed insight into the challenges impacting the current hard market, BIBA's recent seminar 'Professional indemnity - a hard market' saw a panel of senior insurance leaders discuss the route to building a sustainable marketplace.
Read more: Explore Markel UK's five-star PI offering today
In a prelude to the Markel-sponsored discussion, Nic Brown (pictured), sales and marketing director at Markel UK, noted that the constantly shifting nature of the PI market has led to a lack of consistency for insureds, something that has been more evident than ever over the last 12 months. Given the impact COVID-19 had on a number of policies and the way those policies have reacted to providing coverage, this is a market that is at risk of losing consumer trust, he said, and this is against the backdrop of an ever-changing premium rate, that ultimately is becoming commoditised.
"Markel and myself believe it's time to challenge that norm, and that way of thinking," he said. "And what that means simply is that [if] you, as a broker, place PI risks with known, sustainable consistent providers then the customer will get a sustainable, long term, consistent coverage and pricing that will always last. We have found that [this] commoditization… causes the changes that we've seen from the pricing elasticity perspective, and ultimately drives highs and lows that are incredibly difficult to communicate."
Brown noted that he has seen other markets in the UK, such as life insurance, and pensions, which have been working in that '1%' commoditised world - and those markets have become incredibly lean. In some cases, he said, there is now very little benefit to customers compared to what existed 20 or 30 years ago.
Simply put, the yo-yo antics of the sector and its boom or bust pricing simply isn't good for the end consumer, Brown stated. This is especially relevant as SME clients have just come out of a tumultuous 12 months where their operational resilience has been tested by many challenges and their financial security is under pressure. Therefore, it is up to players in the market to explore what can be done to change the consumer experience.
Read more: Revealed – which profession makes up over a third of all professional indemnity claims
Now is the time for insurance companies to work together to protect themselves and their customers by working with those brokers who have an understanding of the need for a long term sustainable commitment to PI.
For Markel, he said, this has meant significant investments in its PI capability. This is both in terms of what the insurer is prepared to write, and Markel is looking to try and increase its appetite to allow it to do more in this space, and also has meant looking at the ways in which it interacts with brokers which has resulted in considerable investments being made to its Acturis capability. This has already had positive engagement from many broker partners who have taken to trading with Markel on Acturis, and Brown strongly encouraged any brokers who haven't to find out more on the advantages of doing so.
"But our work goes beyond that," he said. "We're investing in our people being able to provide quick and swift turnaround of quotes from our Broker Connect team for any broker in the UK. And [that's] as well as ensuring that we've still got our local experts for those more complicated risks that we all know take a little bit more time and a little bit more effort to be able to go into deeper."
Read more: 5-Star Professional Indemnity Insurers
Given Markel's dedication of time and resources to supporting the long-term sustainability of the PI market, it is unsurprising that the insurer has been widely recognised for its commitment to the sector. In addition to numerous other accolades received during the 25-year stretch that Markel has been serving PI needs, the insurer was recently recognised by Insurance Business as a 5-Star PI insurer.
But Markel UK has no intention of resting on its laurels, and Brown highlighted that the insurer intends not just to remain a consistent and sustainable provider of PI but also to grow its presence in the market.
"What's key is that we've been here for a long time," he said. "We've been doing this for a long time, we are consistent in the way of our pricing, and we are enduring in the way that our products deliver to our customers. We think that is so important and, along with a number of other providers that have got credibility in this space, we are keen to ensure that we don't repeat the mistakes of the past. Putting the customer first, giving the right level of service, claims support, comprehensiveness of wording and sustainability of the offer is absolutely critical to the longevity of this market."
Find out more about what makes Markel UK's PI offering a five-star choice