"It never happens to me" | Insurance Business UK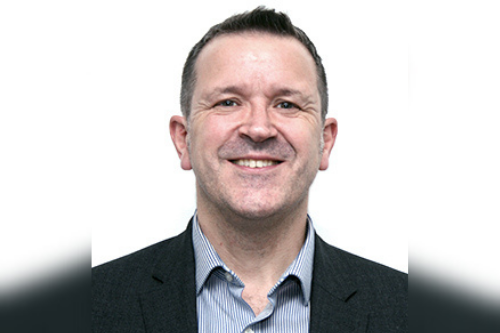 The following is an opinion piece, written by Richard Webb, director, Manchester Underwriting Management.
I have often heard insurance brokers tell of clients who never expect to have a claim, mistakenly of the belief that it will never happen to them. Over the last year I have spoken with a number of our insureds from a range of professions, including insurance brokers. These conversations have related to claims and pretty much all of the people I spoke to had all realised that just because they hadn't had a claim before doesn't mean they never would.
Having a claim made against you is never an easy thing to deal with and, like all bad things in life, it isn't until it arrives that you realise how all-consuming it can become. With professional indemnity it can go a bit deeper than most claims, especially if the allegations against you are unfounded. The reality that we are all human and make mistakes can also be hard to swallow. It can easily become personal and feel unfair when a client accuses you of providing poor advice or not explaining things properly.
Find out more: Learn all about Manchester Underwriting Management
Since COVID-19 arrived there have been many changes in our lives but some things remain the same. We are seeing claims against brokers relating to COVID-19. Some are directly related, others are the same mistakes that brokers make that have now led to a client making a claim against them during COVID-19 times. Missing a zero from a business interruption sum insured is easily done. But the consequences of the error in COVID-19 times is much greater.
What about a client's recollection of conversations over the product they were offered, which no longer matches the brokers' version. Ideally, there is something in writing to back up the conversation and so the broker would be able to successfully refute the claim. But if there's nothing in writing and a claim arises then the broker can be sure they'll be in the firing line.
I have seen the impact of a claim on individuals and how it can take its toll over many years. I have seen insureds who have had sleepless nights, lose weight and become stressed. Not just because of the impact on their own career and business but also the personal nature of some of the allegations that get made. We are all human and none of us likes to make a mistake.
Insurance covers financial loss but it can also provide support. In a claims situation, most professionals can call on a broker to assist them as well as working with their insurer. But it is trickier for insurance brokers as those who place business via another broker may not always feel so free to speak about any issues. We can deal with that.
When we put together our insurance broker product with the British Insurance Brokers' Association we made sure it included a helpline, but not one that sits unused. It is staffed by experienced solicitors who have seen many issues faced by brokers and so can assist on a very wide range of problems. It is somewhere where our insurance broker insureds can call in confidence, even if it's just for help in drafting a letter to an insurer that's reserving rights on a claim.
We have spoken with many insurance brokers about their own professional indemnity over the last year. Some have taken a conservative approach when buying cover. They are conscious of the FCA requirements for brokers when buying professional indemnity.
As with all things in the insurance industry, there is the other end of the spectrum where there are brokers who are focused on keeping costs down. If that means a choice not to buy cover for COVID-19, then they are comfortable with that. The downside though can be quite a steep drop. Opting for no cover means if the situation that you never thought would happen does, then you can be left with no-one to assist you. This exposes your business both financially and from a regulatory perspective.
Insurance is a bizarre product as you are paying for something you will ideally never need to use. None of us buys insurance for the buzz that shopping can give you but when the event you like to think will never happen does, then it can have great value. But you know that.