Renewal season reveals PII market for lawyers hardening, insurers looking to lift rates | Insurance Business UK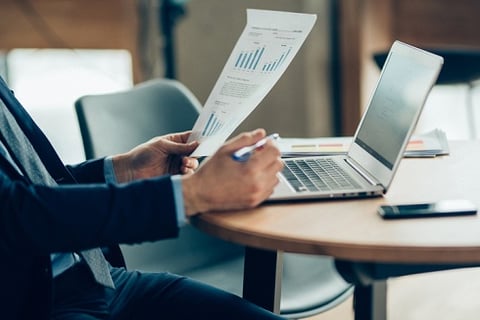 The professional indemnity insurance (PII) market in the UK for legal professionals is starting to harden, says JLT Specialty following the October 2018 renewal period.
The market is currently in something of an "in between stage" but has shown signs of gradual hardening, according to Martin Ellis, senior partner and head of professional services & legal practices group at JLT Specialty.
"Certainly, most insurers are trying to look for rate increases, but not always necessarily achieving them. I would, however, say that the early signs are that, going into 2019, professional indemnity insurance rates are generally on the rise for solicitors," Ellis told Insurance Business in an interview.
But rates did remain relatively stable in 2018 as a result of continued competition for business.
Ellis said that a number of insurers have been looking to grow their share of the market in 2018, while equally others have been focusing on renewal business only and trying where possible to increase rates.
"It's fairly challenging, because we have such a wide range of insurers involved in the sector," he said. "There is a fair amount of competition across the board, for both small and larger firms. That in itself does create a competitive environment – it's supply and demand."
While there is always a continued desire from insurers to want to try to increase rates, Ellis pointed to current market conditions which he said could be adding to the burden.
"There is probably more pressure on them at the moment, particularly with the Lloyd's environment," he said.
We are likely to see a continued gradual increase in rates in 2019, but further ahead the conditions are less clear, according to the senior partner.
"The market's desire is always to increase rates, and I think in 2019 we are certainly going to see a shift – I do think there will be more rate increases, and I think we are going to find insurers are going to be trying to push that as much as they can," he said.
"Whether that then lasts for a longer term, I'm not sure. I don't think we will necessarily see a yo-yo effect – i.e. hard next year, and soft the year after – but I think the way to probably look at it is that most insurers are looking for a correction in rates."
In August, Libra Managers, a provider of PII coverage to solicitor firms, was revealed to be exiting the market, citing current market conditions which it said were "not compatible with sustainable and responsible underwriting."