Survey reveals top concern for board directors | Insurance Business UK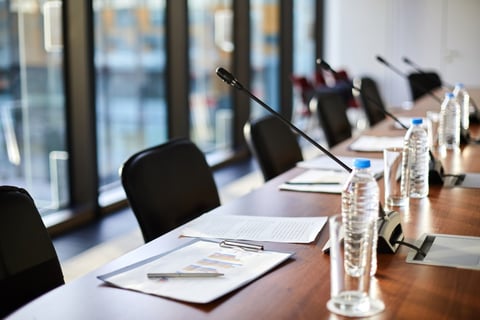 An overwhelming majority of board directors are increasingly concerned about the personal ramifications of a regulatory investigation, new research from McGill and Partners has found.
The London-based insurance brokerage firm surveyed 97 board members, with 84% of respondents admitting they viewed regulatory activity as their most significant personal liability risk. By comparison, less than half, or 47%, of those interviewed said that a regulatory investigation was their company's biggest risk exposure.
The increased scrutiny on the activity of directors and officers in recent years, with the purpose of holding them accountable for corporate wrongdoing, has resulted in greater awareness and a heightened level of concern among company executives, according to the report.
Read more: New Aon report reveals the key risks on the minds of corporate executives
Regulatory investigations – whether for bribery or corruption, fraud, accounting irregularities, cyber issues, or whistleblower claims – could result in substantial fines, which could run into the hundreds of millions of dollars and, depending on the nature of the wrongdoing, could also result in criminal proceedings, McGill and Partners researchers added.
The report cited the Serious Fraud Office's (SFO) bribery investigation into Airbus in 2021, which led to the global aerospace company paying €991 million (about £825 million) in fines, disgorgement of profits, and costs. The amount was on top of agreements with other regulators across the world resulting in an overall global settlement of €3.6 billion (~£3 billion).
Defence costs incurred could also be significant, the study added, as individual directors involved in such investigations could also face fines, disqualification from roles and industry bodies, and, in the most serious cases, imprisonment. Apart from these, directors could find themselves the subject of investigations by multiple regulators globally, driving up legal costs further.
Data from a recent claims report from insurance giant AIG, obtained by the researchers, showed that defence costs per director for a typical SFO prosecution have doubled in recent years and could reach up to £4 million.
Read more: Study says senior executives increasingly at risk of facing liability claims
While a directors' and officers' (D&O) insurance policy would typically cover these costs, this would not be the case on admission by or finding of guilt from the director, according to the study.
This is the reason why it is vital for directors to understand what their D&O policy covers, according to Noona Barlow, partner and head of financial lines claims at McGill and Partners.
"All too often, they simply aren't aware, and can find themselves personally liable and facing significant costs," she said. "While directors may expect their company to protect them in case of regulatory investigation, the company's interest may no longer align with its current or former directors and therefore access to the D&O policy is important."
"There are steps that directors can take to minimise the risk of being implicated in an investigation," Barlow added. "As a priority, ensure that all business decisions are documented at board meetings, and that any objections to decisions are recorded in the minutes. The value of having a D&O policy is that it provides directors with the ability to defend themselves against charges."