The ongoing impact of the COVID-19 pandemic on the London Market | Insurance Business UK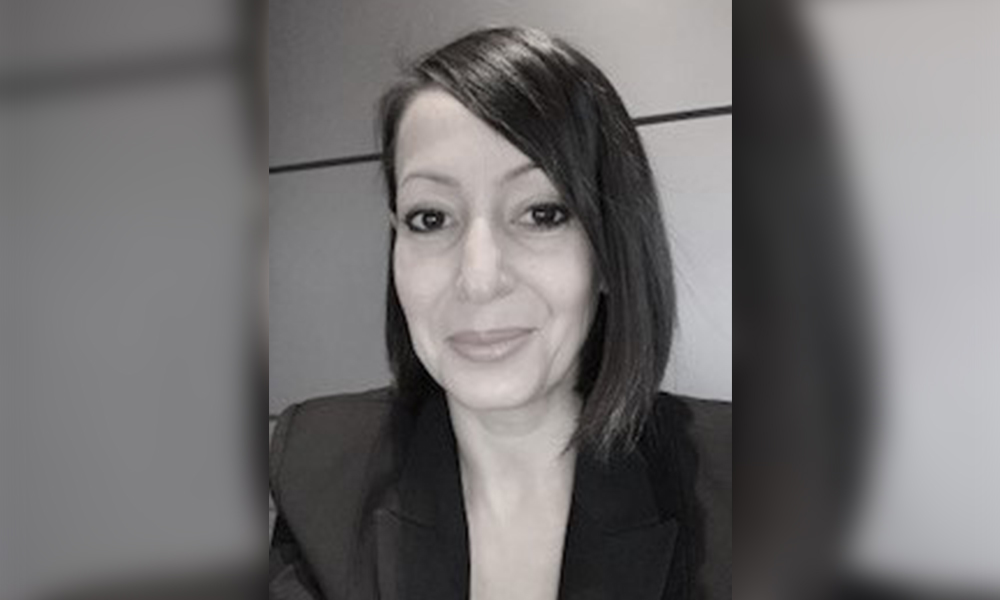 The response of the London Market to the COVID-19 crisis has come under a great deal of scrutiny since COVID-19 was first identified as a pandemic by the World Health Organisation on March 11, 2020.
At a recent webinar, held by the Professional Liability Underwriting Society (PLUS), a range of professionals working in a variety of roles throughout the insurance and legal sectors lent their insight on the question: 'Will COVID-19 be terminal for the London Market?'.
Read more: PLUS highlights positive post-COVID mood in London market
The moderator of this discussion, Max Carter, the CEO of New Dawn Risk Group Ltd, posed the question of how effectively the market has responded to home working and the challenges and opportunities this has presented. Examining this, the head of management risk for Tysers, Zina Saeed (pictured), and the CEO of Travelers Europe, Matthew Wilson, both registered the pleasant surprise that has been watching the way the industry has transitioned to a remote and agile workplace. Business continuity planning has long been about going through the motions, Wilson noted, and it would have been hard to believe that it was going to be deployed in the way it has. It has been remarkable to see that the market, as a whole, is capable of this.
"We firmly believe that the London insurance market is open and trading, we have electronic trading systems in place and the flow of data and money has been uninterrupted," Saeed said. "We continue to liaise with underwriters as a broker for our clients and while traditional face to face trading is currently impossible, we have attempted to stay true to our roots by speaking with underwriters via video conferencing on a daily basis.
"We're working hard to ensure that professionalism and service levels are maintained but I think we have to be realistic. Homeworking has its fans and its detractors. For some of us, it's brought welcome flexibility while others feel that physical face to face interaction can solve issues much faster than online meetings, Zoom or Skype."
Few could have imagined how effective this remote working would be, Saeed said, and how quickly individuals would have adapted to such wildly different working practices. Everybody has learnt that things will change in the future and that there will be a dramatic reduction in the amount of travel that must be done and the amount of office space which will be required. Yet there are evidently challenges also, and for brokers, it is much harder to get hold of an underwriter when you cannot physically go out and see them.
"[Brokers] have to rely on underwriters getting back to us in a timely fashion," she said. "We have to have them be open to discussions via Zoom, and have those technologies in place like we do. And I think that's the real challenge. It's much easier to have a difficult conversation face to face. It's much easier to advocate on behalf of your client when you can look someone in the eye. And it's much easier to say 'no' over email."
In the early stages of the lockdown, Wilson noted, a lot of direction was given that, due to the difficulties, it might be better just to renew with the insurer you are with and to get through the tough times as seamlessly as possible. As time has gone on, however, and people have got used to new digital tools and found new ways to be connected, brokers have gone out of their way to circulate information to insurers, and insurers have tried to put out as much information as possible around coverage issues, changes in appetite and exclusions.
"The market has struggled to operate as a market," he said. "Insurers are in a competitive marketplace and this [crisis] has interfered with that. But, I think as times goes on, that this is easing slightly and people are not going to connect brokers and underwriters together.
"We've seen more interactions but it's still not the true marketplace that we had before. And by that, I mean the ability to secure the best deal for a client from all insurers… it's just not been able to do the same thing and I know that's where the market wants to get back to."
The lockdown has taught businesses that they can operate remotely effectively but has also emphasised the human element of the London market, according to Louise Smith, the new chief digital officer for Lloyd's. Everybody has learned more about themselves and each other, and it is important not to lose this new understanding as the recovery cycle begins. Having only been in her role for a month before the lockdown started, Smith noted that conversations which simply were not on the table back in February are now being widely discussed, and the question is now how to drive these forward and start to look for opportunities for real progress in the industry.