What should be hitting the top of brokers' agendas right now? | Insurance Business UK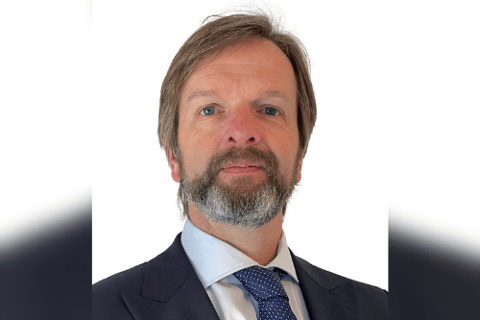 "Now is the time for insurance companies to work together to protect themselves and their customers by working with those brokers who have an understanding of the need for a long-term, sustainable commitment to PI."
That was the message delivered by Nic Brown, sales and marketing director at Markel UK, to insurance brokers during his recent panel discussion at the BIBA Conference 2021. Given the challenges buffeting the PI space at this time, it is little surprise that this message, and Brown's advice on how to build a consistent and sustainable PI marketplace, has resonated with the broking market.
This increased market momentum is hitting at exactly the right time, as COVID has created a perfect storm of demand for protective coverages. Commenting on this, Markel UK noted that it believes the PII and LEI market is bigger than most brokers anticipate, as emphasised by recent research from PIIB which revealed that over 500 different occupation types now purchase professional indemnity insurance – ranging from traditional professions, such as solicitors, to more emerging professionals in sectors including technology and medicine.
To do this, brokers need to be supported in the marketplace by insurers who, as highlighted by Brown are "consistent in the way of pricing" and "enduring in the way that their products deliver to their customers". With this in mind, Markel UK has turned the spotlight on its professional indemnity combined and legal expenses products which are now available on Acturis. This in itself is a market-leading endeavour as, currently, stands, only two suppliers make LEI available on Acturis – Markel and DAS.
Find out more: Markel UK on Acturis
Markel UK is dedicated to making it easier than ever for brokers to get a quote on these products and the insurer noted that this is especially relevantas the COVID-19 crisis has caused many companies to confront the tough decisions they will need to make around staffing. These decisions, and any ensuing contract disputes, have the capacity to spiral into legal matters, which could incur significant costs to UK SMEs at a time when many are already facing financial distress.
In light of this concern, legal expenses insurance (LEI) looks set to rise to the top of the agenda that forward-thinking brokers will be discussing with their SME clients. Having delivered LEI through its trusted legal experts for over 25 years, Markel UK is passionate about sharing its market knowledge.
"We believe and are committed to providing access to our products in a way to suit our brokers' ever-changing needs, listening to their needs and delivering digital solutions within their existing solutions and systems," noted John Dawson (pictured), broker sales director of Markel UK. "Our LEI policies are simple to use, can be sold as a standalone product or as an add-on to our enhanced PI combined product, we have designed these to give a quote or a decline decision straightaway."
He noted that a quarter of a decade of operating in this space has given Markel UK an uncanny ability to spot where key concerns reside for insurance brokers. The team understands that time is crucial, he said, and so, if brokers get a referral or an uncompetitive premium, Markel's Connect team is on hand and will respond within a working day, and where possible, within an hour.
Read more: Revealed – which profession makes up over a third of all professional indemnity claims
In addition to this time constraint, another point of concern for brokers is the undulating market conditions that characterise the space. Markel UK's experience has enabled the team to be in a position of delivering innovative insurance solutions with a less volatile approach to acceptance and pricing, all founded on the bedrock of its experience and insight.
"[While] PI policies have traditionally been arranged on a 'stand-alone' basis, we provide a 'menu' offering that allows other types of business protection to be arranged under the same policy," he said. "Our unrivalled solution is backed by an award-winning claims service which enables policyholders to work with their own solicitor."
What's more, he noted, Markel UK's products are designed in such a way as to yield brokers a competitive advantage through its award-winning 'Expect More' benefits proposition which delivers a seamless integration of insurance, tax and legal services to SME clients. In addition, the firm's policyholders can expect to benefit from a 24/7 Legal & Employment Advice Line and a Legal Hub containing guidance and templates for key issues affecting SMEs.
Brokers can find out more about Markel UK's LEI/PI product and get in touch for more information here.