Amazon enters UK business insurance market | Insurance Business UK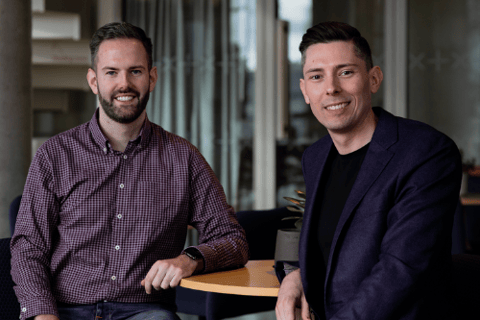 London-based insurtech Superscript, formerly known as Digital Risks, has opened the doors for e-commerce giant Amazon to enter the business insurance market in the UK.
"We are thrilled to announce that we have partnered with Amazon Business to provide tailored, flexible insurance for small businesses," stated Superscript – which came to life in 2015 before rebranding last year – in a LinkedIn post.
"We are streamlining the insurance-buying process for Business Prime members, as Amazon's sole insurance partner in the UK. We are part of a cohort of best-in-class service providers on Business Prime that are helping small businesses access top tier services easily and smoothly."
Meanwhile a Reuters report cited Superscript chief executive Cameron Shearer (pictured, right, with co-founder and chief underwriting officer Ben Rose) as saying in a statement that the provision of a smooth customer-centric buying process will "bridge the divide" between clients and insurers.
Additionally, Amazon Business UK & Ireland country manager Molly Dobson was quoted as saying: "As businesses come out of the pandemic and gradually resume normalcy, we want customers to have the best-in-class tools to run their business."
In the UK, small- and medium-sized enterprises selling on Amazon Business generated over £300 million in 2020, according to a release by the retail titan in July.
Now, via the tie-up, Business Prime members in the country are said to be entitled to a 20% discount on insurance products sold by Superscript. The policies, noted the insurtech, will be backed by major underwriters in the UK.