Many SMEs unprepared for a claim, says Zurich | Insurance Business UK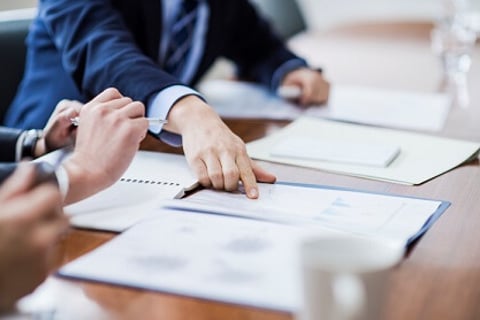 Many SME businesses are unprepared for an event in which they need to make a claim, and may not have even considered whether they have the right level of cover until it happens, according to a
Zurich
expert.
A great deal of SMEs do not think they will ever be faced with a claim, Neil Fraser, claims proposition manager at Zurich, told Insurance Business, and as a result do not know what to do when the worst happens.
Large property claims in particular – such as fires and floods, which can take businesses out of action – often leave small businesses completely blindsided.
"You don't expect your shop or your office space to go up in flames, or to have a flood or a traumatic escape of water which means that you can't operate," commented Fraser. "Coming into your shop and finding it has burnt down, or getting the call from the fire brigade that your shop is on fire is obviously very traumatic and worrying. [SMEs] are in business and are trying to make money, and there's often a lot tied up in those premises."
In the immediate aftermath, clients are looking for certainty, "so we look to confirm policy coverage as quickly as we can." For large claims, Zurich's specialists will attend the site along with the loss adjuster after first notification. The insurer's ethos is to combine the expertise of its teams with loss adjusters and the broker to ensure the client receives the best service possible.
While there can be a negative misperception that insurers don't want to pay out on claims, that couldn't be further from the truth: "I can tell you that the worst thing possible from a claims handler's point of view is to find that there are doubts about the policy cover," Fraser said – which is why it is vital that SMEs have the right level of cover tailored to their business.
"I'd urge people to think about claims before they happen, work with their brokers to make sure they've got the right cover, be honest about the cover that they need, and also make sure that they're not using outdated figures," he added.
Even the smallest business should have a recovery plan, including an immediate strategy for what to do on the first day a claim happens, and a list of important numbers so that operations can easily be transferred to another site.
"When you've had a traumatic event and you phone your insurer, you want some advice straight away," he said. "Our claims teams are in the UK and you will speak to a claims handler, you don't just speak to someone who'll take you details and phone you back."
As well as property claims, Zurich also covers SMEs for casualty and motor. For casualty, it is one of the few insurers to have an in-house team of claims inspectors. For motor claims, it has a network of repairers, including a mobile service, to get clients back on the road as soon as possible.
Fraser's advice to SMEs is to work with their broker and do the preparation work.
"The issue is that many haven't thought about whether they have the right level of cover until a claim comes along, so it's more the hope than the planning," he said. "Don't leave it until you have a claim to think about it."
Related stories:
Zurich embraces artificial intelligence
Customers are demanding more in the event of a loss, says Cunningham Lindsey