What's on the horizon for SMEs and brokers in 2018? | Insurance Business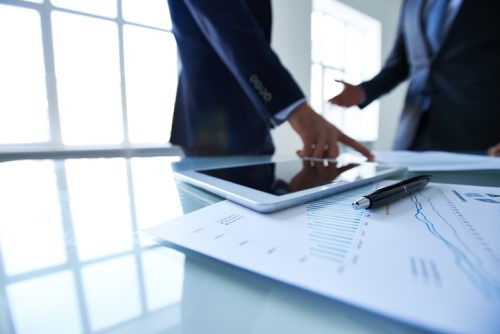 From economic pressures and the uncertainty caused by Brexit, to emerging
cyber risk
and the demands of the upcoming
General Data Protection Regulation (GDPR),
2018 is set to be a year full of continued complexities for the UK's SME businesses.
But in the aftermath of a relatively well-received Autumn Budget, SMEs are eyeing growth and new opportunities on the horizon, and remain resilient as they prepare for the coming year, according to insurer
Zurich
.
November's Autumn Budget saw the government announce a £13 billion funding boost for The British Business Bank, earmark £2.3 billion for investment in research and development (R&D), and reveal a national retraining scheme focused on digital skills and construction – all of which could help SME growth.
However, a shift that will see business rates become indexed to the Consumer Prices Index (CPI) could lead to a reduction for some businesses, but a potential increase for others. An increase in the National Living Wage could also put a strain on smaller businesses, potentially affecting their ability to bring in new talent.
"The latest budget is a fairly business friendly one, which suggests SMEs can expect plenty of growth opportunities next year," Paul Tombs, head of SME at Zurich, told Insurance Business.
"Ongoing uncertainty around Brexit has continued to give businesses some pause, but specialist sectors in particular, such as computer and management consultancies, are expected to see rapid growth in the next couple of years," according to Tombs.
Wider issues such as the continued rise of the gig economy, and the potential reputational impact for businesses when it comes to the gender pay gap, could all have an effect on the landscape SMEs operate in.
Emerging cyber risk and the requirements that the
GDPR
will usher in next year will also
present a new set of challenges for SMEs
.
"GDPR is going to push individuals' rights to the top of the agenda, and is really going to change how all organisations deal with their customers and the data that they hold on individuals. SMEs need to carefully assess how they manage that, and ensure that they are able to comply," commented Tombs.
Businesses will also need to look closely at their cyber exposures and ensure they are not leaving themselves vulnerable. Zurich research conducted this year found that while as many as
875,000 UK SMEs suffered a cyber security breach
in the preceding 12 months, almost half planned to spend less than £1,000 a year on cyber security.
With all that in mind, brokers will be a vital support system for SMEs as they navigate a complex landscape in 2018 and beyond.
"It's crucial that brokers have a thorough understanding of their clients' businesses, and understand where there are opportunities and where businesses are seeing growth," Tombs said.
With a number of new risks and liabilities emerging, brokers will find SME clients turning to them as an educational resource too.
"Brokers play a key role in helping make sure that their customers understand the risks that they face," Tombs added.
"What's important first and foremost, is that brokers understand their SME clients, their business, and the activities they are engaged in, to help support them and make sure they've got the right cover."
Visit Zurich's
website
to find out more about their range of SME insurance products.
Related stories:
Winter weather heightens risks for SMEs, warns Zurich
Online reputation an emerging risk for SME clients, Zurich warns brokers