Zurich report: Big business accused of preying on SMEs in £45 billion late payment scandal | Insurance Business UK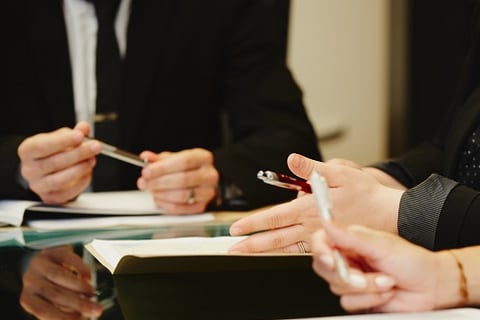 Big businesses have been accused of taking advantage of the reliance of SMEs on retaining their custom, after it was revealed that larger firms are responsible for the majority of late payments made to small businesses – and UK SMEs are owed £45 billion in late payments overall.
Small business owners have said that firms bigger than their own are responsible for more than half (53%) of the total late payments they would typically receive, in the latest
Zurich
SME Risk Index.
The survey of more than 1,000 SMEs revealed a late payment scandal – many SMEs are waiting months for payment, with the average business owed an estimated £16,250. Almost half (45%) of those that are subject to late payments said they are forced to wait up to three months to get paid, and 14% said they are typically forced to wait up to six months.
The findings come hot on the heels of the appointment of the UK's first ever government-pledged Small Business Commissioner, who will be responsible for supporting small businesses in resolving payment disputes from Autumn 2017.
It's a move that is, in theory, well-supported by small business owners: almost three quarters (73%) said the appointment of a 'national champion' for small businesses would be a good initiative. However, a whopping 78% said they were not aware of the UK Government's recent initiative to support British SMEs, and half said the government should be doing more to help small businesses.
"For small companies, working with larger organisations and strong brands is an important part of building and running a successful business. But, it is a two-way street and large organisations are simply taking too long to pay small suppliers, which are dependent on reliable, regular invoicing to cover their own costs. It is not sustainable," Paul Tombs, head of SME proposition at Zurich, said in a release.
"The introduction of a champion for small businesses is a great initiative, but the new Commissioner must be more than just a figurehead. Large businesses should not be allowed to take advantage of their position in the food chain and remain unaccountable over their responsibility to pay their bills on time."
Estimates published by the UK Government suggest that 50,000 business closures could be avoided every year if payments were made promptly. Almost two thirds (65%) of small business owners are seeing this pain in the market, stating that late payments are a leading factor forcing SMEs to close down. Nearly two in five (39%) small business owners have confirmed that late payments have had a significant impact on their own business's cash flow, while almost a quarter (24%) said that late payments had caused their business to go into its overdraft.
Related stories:
Are SMEs underinsured when it comes to professional indemnity?
AXA sheds light on huge issue with small businesses