2021 insurtech challenge winner revealed | Insurance Business UK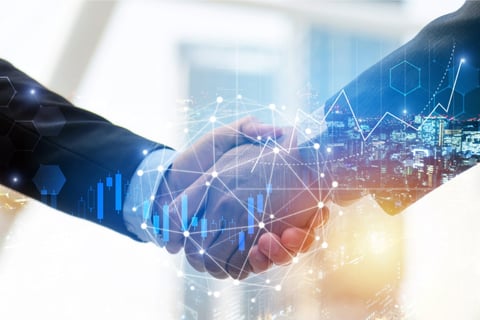 ACORD has unveiled the results of this year's insurtech challenge in London – and, in an unprecedented move, the winner has offered to share the prize with a fellow finalist.
London-headquartered Intelligent AI has bagged the top prize in the 2021 ACORD InsurTech Innovation Challenge (AIIC), but in an exceptional gesture of goodwill, the start-up offered to split the $10,000 (approximately £7,218) cash prize with Nigeria-based runner-up SOSO Care.
Intelligent AI provides a 360-degree view of risk, with more than 300 datasets, including AI, IoT, Satellite, NatCat, and Open Data.
Read more: ACORD reveals winner of 2020 insurtech challenge
"Intelligent AI offers an exceptionally relevant use case for the industry right now," said Chris Newman, global managing director at ACORD. "Their presentation demonstrated the art of the possible in what can be done with data in the insurance commercial lines space."
Apart from the cash prize, the firm will be featured in an ACORD-promoted webinar to present its innovation.
"I'd like to thank ACORD and the AIIC judges for this great opportunity," said Anthony Peake, chief executive officer at Intelligent AI. "We have had a fantastic first year at Intelligent AI and are excited for the future. We think real-time data and digital twins are going to be an industry game-changer for both insurers and commercial customers."
"I also would like to recognize my fellow participants and the runners-up in the AIIC London competition," he added. "I was particularly moved by the presentation from Nonso Opurum and his work to bring affordable healthcare to Africa and am pleased to extend half the cash prize to SOSO Care, as it is such a good cause."
The competition attracted 10 insurtech start-ups from across the globe. SOSO Care and Previsco were this year's runners-up.
SOSO Care is a low-cost health insurtech start-up that aims to make more than 1,000 hospitals across Nigeria accessible to millions of people using cash or recyclables as premium, while Loughborough-based Previsco offers technology that provides real-time, actionable flood forecasts and warnings at an individual property level.
These firms, along with Intelligent AI, will have the opportunity to present their pitch at a VIP showcase at a 2021 ACORD virtual conference.