Amazon insurance – what it means for the UK insurance industry | Insurance Business UK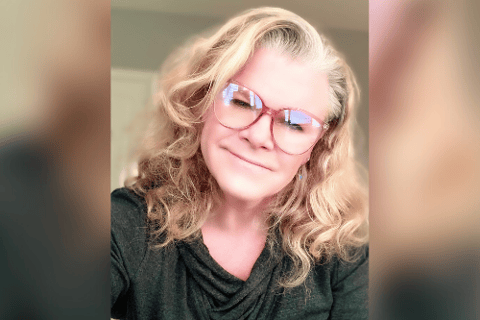 Rumours of Amazon's intention to disrupt the insurance industry have, it turns out, not been greatly exaggerated at all, and the technology giant's plan to enter the small and medium-sized UK business customer segment have put players on edge across the insurance industry. Jess Hurley (pictured), general insurance market lead at EIS spoke with Insurance Business to discuss some of the key reasons for this unease.
Amazon is built on the principle of owning its customer relationships – and leveraging those relationships to sell their customers everything, whenever they can. Its arrival in the insurance sector is shaking up the status quo not just for insurers in the UK, Hurley said, but also around the world as it's a shot across the bow for traditional industry behemoths.
Read more: EIS publicises growth investment of more than £72.3 million
"Insurance companies oftentimes make money outside of coverage," she said. "They make money investing non-reserve funds which is why when you're sizing insurance companies, you tend to look at direct written premiums… and not revenue, because revenue is not necessarily a clear reflection of how the business is growing. So, at their core, insurance companies have this model where they need to be looking across multiple lines.
"They can't just stick to one line because it costs so much to get that initial customer on board. And then there's Amazon, and they own their customers… And I don't think you should be shocked that Amazon is offering insurance because they already offer it today. Warranty is a type of insurance, and they embed it in every product choice that you make."
Offering a warranty on a product at the point of purchase significantly changes the odds of a consumer purchase, Hurley said, because the value of that item is at the highest point it will ever have at that moment. People want to protect their purchases at that point, as opposed to later on down the line when its value has depreciated. This embedded insurance is what Amazon is already offering today, to great effect, and the only question now is what's next.
Any insurance carrier offering any line of business should be seriously concerned about their vertical integration, she said, because the tech-led conglomerates of the world - whether that's Amazon or Tesla or Walmart - already have those strong customer relationships and are able to leverage them effectively. They have the capability already in place to offer consumers life insurance or car insurance at the time in their life that they need it most. As with that embedded insurance piece, being able to leverage those relationships at exactly the right time increases your odds of encouraging decision making.
"And the hard thing for carriers today in the UK around the world is that they're not where their customers are," Hurley said. "They're off on some island being an insurance company, or in some big tower in New York City or London. I don't think customers see them as accessible and so there's a huge movement in the industry now to be seen as more accessible."
Insurance companies need to leverage these increasing efforts around accessibility. The real challenge facing companies now is to figure out what new kinds of products they can offer, she said. And this is where technology comes in. Because, today, if a firm was to manually try to offer a new customer something, it would have to go through a long process to create a structure, a team and an operational foundation to get that product into place, and to raise awareness among a customer base of its existence.
"With technology, you can skirt that whole issue by putting a platform in place that supports multiple product lines," she said. "So, if you own a customer who is buying auto insurance, it is not that difficult, with the right platform, to start offering home insurance. And one of the things about our platform that's unique is that you can spin up a product over a weekend. The low code conversion tools that we offer allow business users to go home, figure it out themselves, and test and launch new products very quickly."
Read more: Amazon trend sees tech companies moving insurance services in-house
A lot of companies need to now be looking at how to launch new products that are relevant to their existing customer base, Hurley said, and how to do that quickly and how to test new markets. That is the holy grail - being able to launch new products, test them and deploy them internationally, across multiple regions without having to make major overhaul changes with regards to critical elements such as currency, language and support.
Amazon has already figured out how to support the world, she said – they've already solved that problem and now they just need to build the insurance package on the back end, which is not a problem for them. It's a scary proposition for most insurance companies, how easy that can be for global conglomerates, because while their biggest problem is getting to new customers, Amazon is already there, it's just a matter of putting something new into the basket.
Overall, Hurley doesn't see a lot of risk in Amazon, because the business is going to partner up in the beginning. It's going to have a partner in the back-end that they'll mask up to look like their products, she said, because essentially Amazon sticks to selling other people's products until they figure out what will work. And then they make it themselves and they optimise it.
"Well, insurance is just the same thing and that's what they're going to be doing," Hurley said. "So, I think technology is one of the major limiting factors for insurance carriers today - that ability to get products off the ground, across international lines to be competitive. In the commercial space that becomes even more important, a lot of the businesses are trying to figure out what products they need to have in place to make them successful.
"But especially in Europe, you've got so many different regions, and so many different languages and so many different currencies to deal with, that it becomes very burdensome for a smaller-sized commercial carrier to handle all of those. So what do they do, how do they grow? Do they verticalize and do they try to get more products within the same region, or do they expand? Well, it's both - they have to do both. And technology has to enable that and support it."