Brightside Group taps RDT for MGA rollout | Insurance Business UK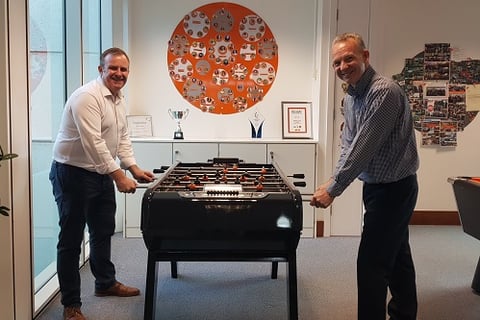 Brightside Group's new managing general agent Kitsune will be all prepped for rollout once it receives its regulatory nod, with the former tapping insurance software house RDT for its end-to-end component-based platform.
The up-and-coming MGA will operate on Atlas, which promises not only flexibility and low cost of entry but also rapid access to new markets and complete control over products. To accommodate future growth, Kitsune will use RDT's highly scalable cloud-based managed service.
"RDT put together a compelling proposition to develop our rating hub, policy administration system, and data warehouse, which provides Kitsune with a fully integrated platform capable of supporting our business in an agile and flexible way," noted Kitsune managing director Trevor Bowers (pictured, left). "We have already started working with the RDT team to build the capability we require to succeed.
"The announcement of our partnership with RDT is a key milestone for Kitsune, and our work on the new MGA is progressing well as we build towards our launch later this year."
Atlas features, which may be utilised separately or as a full suite, include a rating platform as well as a data management and reporting service.
"We are delighted that Brightside recognises the competitive advantage it (Atlas) can deliver," commented RDT chief executive Mark Bates (pictured, right). "Partnering with such an innovative organisation gives us the opportunity to continue to break new ground for the insurance industry, and we look forward to supporting Kitsune in exceeding its GWP targets."