British insurtech promises to bridge the gap between insurers and brokers | Insurance Business UK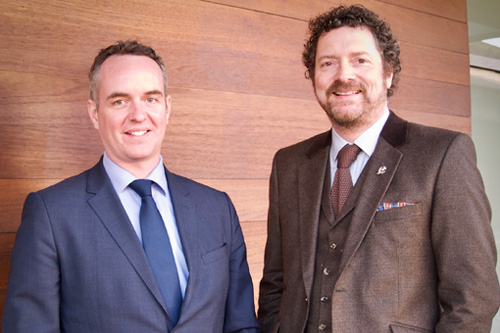 New British insurtech firm Broker Insights has a twofold target with its unique data platform: make the regional broker market more visible to insurance providers, and at the same time giving intermediaries greater access to partner insurers' offerings.
"Right now there is a huge lost opportunity in commercial insurance distribution," said Broker Insights chief executive Fraser Edmond, who used to be the broker distribution director at
Aviva
. "There is a real opportunity to modernise the traditional, commercial insurance market by focussing on data analytics and a great user experience.
Search and compare insurance product listings for Technology from specialty market providers here
"This is about bringing our partner insurers and brokers closer together so they trade more effectively and ultimately benefit the UK's business customers."
The insurtech, which uses regional broker customer data, aims to serve as the connecting link by allowing providers to identify commercial business opportunities with intermediaries according to categories like business type, insurance product, premium, renewal date, and location through its platform's search function.
"Our system gives insurers a sales and marketing capability that hasn't existed before, broadening their commercial distribution reach to more regional brokers and enabling them to be talking to the right brokers, at the right time, and about the right products for the right customers, simply by logging in and searching the system," explained Edmond.
How it works is Broker Insights pays brokers directly to have their customer data added to the platform. In addition, they receive relevant management insights such as risk exposures.
"As we increase the volume of commercial data in the platform, the richness of that information will allow insurers to develop and build better and more relevant products for broker market customers," added Edmond, who is joined by executive vice president Iain Crole and chief operating officer Sandy Cairnie in the senior management team.
Broker Insights said it is in advanced talks with both UK and global insurers about adopting the service and has set a target to get as many as 100 brokers onboard during the next 12 months. It has raised seed funding from 4J Studios' Chris van der Kuyl and Paddy Burns, who serve as Broker Insights chairman and non-executive director, respectively.
"The team brings deep industry sector knowledge, first-mover advantage, and tons of ambition to a market that needs to embrace technology and big data to drive efficiencies," said van der Kuyl. "We're very excited about the prospects for the business and look forward to working closely with the team over the months and years ahead."
Related stories:
Insurers and brokers gain access to global telematics exchange
Anorak Technologies picks up £4 million in seed funding