By Miles lifts the lid on its new licence | Insurance Business UK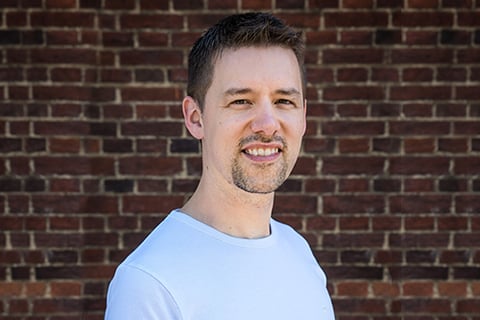 By Miles has added another 'first' to its name. The UK start-up, which is described as the country's first pay-by-mile car insurance provider, has become the first British insurtech to be granted an Open Banking licence by the Financial Conduct Authority.
The development will allow By Miles to launch new payment services in the first half of the year, with the aim of broadening access to insurance.
Co-founder and chief executive James Blackham (pictured) explained: "We're always trying to find ways to make insurance fairer and more accessible. With Open Banking, we'll be able to show that a customer has been able to make their regular insurance payments over the past year.
"This will mean drivers who could really benefit from the flexibility of a pay-by-mile policy can now be offered one, in instances where their traditional credit score might have suggested otherwise."
In addition, the licence will enable By Miles to offer policyholders a more manageable way of paying monthly statements, not to mention reduced occurrences of fraud through automatic identity verification.
"In a nutshell, this is what Open Banking and PSD2 (the EU Payments Services Directive) are all about," added Blackham. "By giving individuals the ability to control the information associated with their accounts and initiate payments, third parties (including start-ups like us), can help them access better deals.
"This is part of a wider trend of convergence between fintech and insurtech as we move towards a broader understanding of financial services."
Meanwhile the CEO believes there is a lot that the insurance industry can learn from Open Banking, particularly about increased transparency.
"If they embrace this new world, insurance companies will be able to design more flexible products that are better tailored to the people that use them, and more people will be able to access them," he said. "If they don't, they may get left behind."