CEO on the perfect partnership between claims and automation | Insurance Business UK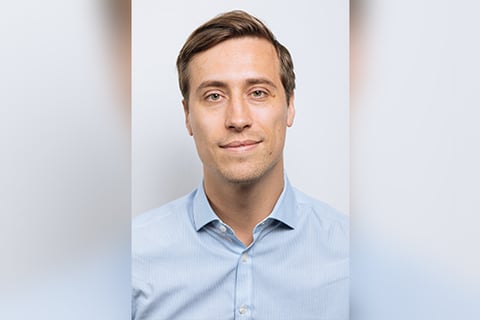 Like any other industry, there are trends in the insurance sector which spur innovation and investment into new systems, start-ups and processes. The insurance industry has been seen as lingering behind the fintech and banking challengers who are freshening up the banking space but, according to Niels Thoné (pictured), the CEO of the insurtech Sprout.ai, the reputational impact of increased financial services innovation is leading to insurers exploring the potential for them to do the same.
Thoné noted that the development of Sprout.ai, which offers fraud filtering and claims automation services to the insurance sector, has occurred against a backdrop of increasing awareness that the claims space is a significant pain point for the industry. Until 2018, the big trend was fraud detection with this area receiving significant attention and promising start-ups gaining traction in the market before people started to see that the claims sphere was so often overlooked.
"A maximum of 10% of claims are fraudulent," he said, "but once that's done, there's still about +90% of regular claims that are managed very inefficiently, with bad customer experiences and high operational costs for insurers as the result. So, I feel that for the past two years or so, since we hit the market, this awareness has grown massively and there's an exciting wave right now in terms of changing the claims space and making everyone's life better – both insurers and customers."
The nature of the claims sector innately demands a higher level of innovation than other areas of the insurance ecosystem, Thoné noted. The sensitive and time-sensitive nature of the claim experience, which occurs at a time when you are vulnerable and need help, is an area where swift, supportive and decisive action is required.
"With the advent of online price comparison sites, customer loyalty is lower than ever," he said. "You can't take your customers for granted anymore and expect them to just automatically extend their policy every year. They have more knowledge and access to competition than ever.
So customer experience has become more central than ever for insurance claims, as it should be."
Read more: Evaluating insurance pricing practices
The vast majority of claims directors working in insurance companies are very keen to give their insureds a great customer experience, Thoné said. Speaking with insurance companies on a day to day basis, it is very clear to him that they want to do a better job when it comes to their net promoter scores and the overall satisfaction of their customers but, as very large organisations, they are often challenged by their current structures such as with legacy IT systems or IT resources.
Complicating the need to create a positive customer experience, he noted, is the reality that just paying out claims as quickly as possible without double-checking them is not a good practice for insurers, as the leakage and operational costs can be astronomical. It also doesn't make sense to have claims handlers double-check every single claim because the operational cost of that will outweigh the actual claims payout and therefore the holy grail for insurers, their combined ratio, will be negatively impacted.
Faced with the need to stamp out fraud while simultaneously limiting the time and cost involved with doing so is where the advent of AI and deep learning and data utilisation has become so essential. The solution offered by Sprout.ai is focused on ensuring that insurance companies can automatically validate claims without compromising the prevention of fraudulent claims and while still delivering fast customer service.
"The real change [for insurers] needs to be in the workflow by enabling claims to be validated automatically in real-time with super high levels of confidence," he said. "You need AI for this. AI is a great tool for helping the claim handlers focus on the right (complex) claims, triage and automate simpler claims and keep out any leakage or abuse. This way everyone wins: the customer gets fast and great service, the claim handler can do a better job and leverage their extensive experience and insurers reduce operational costs and leakage and can, therefore, be more competitive."
Working with the insurance sector in developing the claims solutions of the business, Thoné said he has found insurance companies to be very welcoming of the innovation possible in this space. In its first year to market, 2019, Sprout.ai closed pilots and trials with three of the global top 10 insurers.
"They have survived for over 150 years for a reason," he said. "They know how to weather storms and change when they have to. So part of that is to be innovative and stay competitive. They also have the resources to dedicate to innovation. Of course, working with top carriers is not without its challenges. Things can take quite a while to execute, which can be a frustration for all parties involved. But such is working with a global organisation and the rewards definitely exceed the challenges, for both parties."