CEO on why Getsafe is not rattled by Lemonade's arrival | Insurance Business UK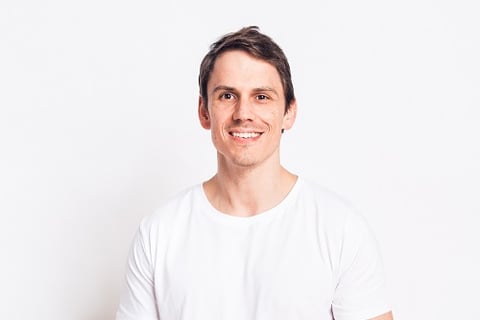 In the same month Heidelberg-headquartered insurtech Getsafe announced raising €15 million in a Series A funding, US rival Lemonade forayed into Europe via Germany. Normally a competitor's arrival would be a cause for concern for any budding business… but Getsafe is not so concerned.
"We are actually quite happy to see Lemonade entering the huge €1.2 trillion European insurance market," Getsafe chief executive and co-founder Christian Wiens (pictured) told Insurance Business, "it's a validation of the market.
"Lemonade's market entry ensures that digitisation gains momentum within the insurance world, and it increases the pressure on well-established traditional players. Given the tremendous market opportunity and our expertise, we are quite relaxed at Getsafe."
In Wiens's view, the European market is big enough even with the similarities in offerings, given the number of uninsured consumers who are looking to take the digital route when it comes to coverage.
"Lemonade offers home contents and liability policies and relies on artificial intelligence," he noted. "This business model is quite similar to our own approach. But there are clear differences under the hood when it comes to the technical infrastructure.
"Americans are always good at growing fast and improving technology afterwards. Germans, as good engineers, often build up an excellent infrastructure first, which then allows us to expand faster."
A mechanical and industrial engineer himself, Wiens's vision is to challenge one of the world's largest industries – setting up Germany's first digital insurance manager in 2015 with co-founder and chief technology officer Marius Blaesing.
When asked what his remit's biggest challenge is, Blaesing responded: "Constant context switching between working on granular things that matter and communicating the big vision of tomorrow at the same time."
Speaking of 'tomorrow', it has been previously revealed that Getsafe is planning to enter the British market before the end of 2019. Now that New York-based Lemonade has crossed the pond and stands to be Getsafe's main competitor on its home turf, Insurance Business quizzed Wiens as to whether their expansion strategy has been adjusted.
"No, we will proceed according to our plan and expand into other European markets soon," asserted the CEO, who believes that keeping everybody aligned on the same vision, culture, and pace – albeit challenging – is the only way to scale an organisation.
In the medium term Wiens has a defined outlook in terms of where he wants to lead Getsafe, which he described as the only neo-insurance provider designed to offer insurance products in the property, health, and life business lines.
"In five years we will be a serious global challenger, putting insurance giants like Allianz and AXA under pressure with our highly efficient processes, our digital insurance experience, and our clear customer promise," he declared. "The future of the industry is digital. We will prove it."