Charles Taylor CEO: We anticipated the insurtech trend | Insurance Business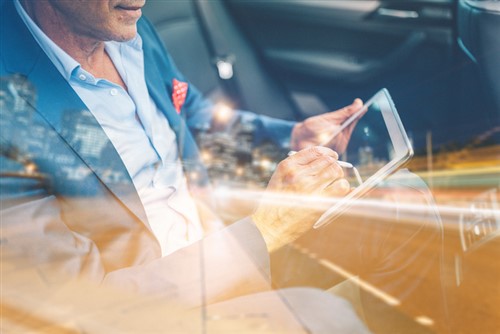 Insurance services provider Charles Taylor saw a 95% drop in statutory profits in the first six months of 2018, due largely to the cost of consolidating its London offices, the firm revealed in its half year results.
The company's statutory profit before tax was £200,000 in H1 this year, compared to £4.8 million in H1 2017, which was put down to non-recurring costs.
The relocation of the Group's three London offices into a single City location cost £2.4 million, deferred consideration accounted for as employee remuneration cost £1.5 million, costs related to centralising and standardising finance and HR operations came in at £0.4 million, and acquisition costs were £0.7 million.
But CEO David Marock told Insurance Business that the group's insurtech arm has seen significant wins on the back of a global push for technology in the insurance world.
Charles Taylor InsureTech won two insurance technology contracts in H1, including a three-year contract with the London Market Group to deliver a delegated authority solution to the Lloyd's and London company insurance markets.
"That for us is a delightful win," Marock said. "That all of those companies will then be using our Charles Taylor InsureTech-branded software, we think will be very helpful for the group in terms of brand presence, but also in terms of creating further opportunities."
Marock told Insurance Business that the business was benefitting from making an early call on the evolution of insurtech.
"We anticipated – and I think we are now seeing – that the global insurance market [has] a real imperative to address the technology challenges that the market faces, and that there [is] a need and a drive to embrace new technology," he said.
The CEO said the business had spotted an increasing desire from clients to want their brokers and insurers to improve technology usage and allow for faster interactions.
"To do that, you need a different set of technologies than a lot of the insurance market had used in the past. We also saw regulatory pressure, where the regulators were again expecting insurers, brokers and other insurance entities to be able to both serve their clients in a new way, and also report on that business in a new way," he said.
In its results, the group reported a 21% year-on-year increase in revenue to £123.4 million, as well as a 10% rise in adjusted profit before tax to £8.5 million.
Marock described the business outlook for the next six months of the year as "positive," but said the overall insurance market, including the UK, would continue to be tough.
He said: "If you look at what's happening in terms of results, if you look at the Lloyd's market, you can see that those environments are continuing to be challenged with rates under pressure, and as the claims activity is starting to now pick up, that's going to make for a challenging insurance market."