Digital insurance platforms could be worth £125 billion by 2026 | Insurance Business UK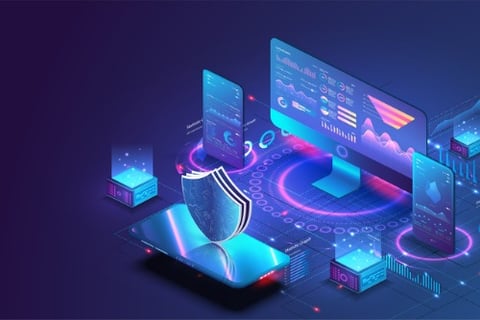 The insurance industry is said to lag in the era of digitalisation. Insurers were told to ramp up digital efforts in order to meet rising demand during the pandemic – and it turns out this was the push they needed to break free from traditional broker-based insurance.
The digital insurance landscape had an estimated worth of US$102.2 billion at the end of 2020. By 2026, it is projected to blow up to US$169.2 billion (approx. £125.80 billion).
But many still have to play catch up. According to the Association for Cooperative Operations Research and Development (ACORD), fewer than 30% of the world's largest insurers had entirely digitised the value chain, while 13% have not integrated digital technologies into their current business models.
The few who have switched to digital have reaped its benefits. As it stands, the digital insurance platform is growing at a compound annual growth rate of 9% over the analysis period.
However, it is also likely that insurance providers will face challenges due to a lack of insight into the future operational scenario, making it trickier to make technology-based decisions.
Still, the benefits of making the switch profoundly outweigh the fear of uncertainty. Through a single centralised framework in the digital space, insurance firms can streamline operations and services using built-in functionalities.
Not only does it mean a more efficient approach and a smoother customer experience, but it can also reduce the cost associated with insurance processes for insurance players managing different agencies.
These options also enable companies to manage the insurance ecosystem from within, add new sale channels and improve the controlling and monitoring of insurance policies.
Although there is still a low penetration rate in digital insurance – let alone traditional insurance – in emerging economies, those who manage to move past this barrier can expect new growth opportunities. Countries like Brazil, India, China and South Africa, in particular, have been picking up the pace.
The demand for digital insurance platforms is only headed up from here as more cloud-based solutions are being taken into account to achieve improved scalability.