Fadata Group makes IMPEO acquisition | Insurance Business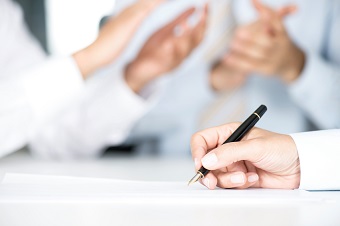 With more and more insurers and brokers going digital, the insurance software market has become increasingly competitive – and now one firm has made what it believes will be a significant move to ramp up its business.
That firm is Fadata, which has made a significant acquisition by picking up digital insurance technology specialist IMPEO, along with its subsidiaries.
IMPEO is Munich-based and Fadata is hoping it will be a key deal in helping it unlock the German-speaking markets as it extends its insurance process platform, known as the INSIS solution. The idea is that insurers will enjoy enhanced engagement with both their distribution partners and their customers.
The German company's founders Ralf Bojarra and Alexander Schweers, along with general manager Thomas Rekittke, and other senior team members, will all join the Fadata business with Schweers expressing his confidence in the move.
"Fadata, and its shareholders are in investment mode, capitalising on their position of strength and industry leadership," he said. "We look forward to being part of Fadata's mission to continue building and offering leading insurance software solutions, at an exciting time when the insurance industry is transforming faster than ever before."
Meanwhile, John Macdonald, CEO of Fadata Group, who joined the firm in April last year following its acquisition by the Riverside Company and Charles Taylor plc back in December 2015, believes that IMPEO can bring a lot to the table for the firm's clients.
"IMPEO's strengths are in their deep understanding of the requirements of the German-speaking markets, in delivering client-focused technology solutions to help insurers market their products, and in the depth of the skills and talent they have to help their customers' digital journey," he said. "IMPEO's solutions have great synergy with INSIS, our leading insurance process platform, expanding our overall opportunity to be the leading insurance solution vendor in Europe."
Related stories:
Software provider boosts partner management network
CEGA, Charles Taylor partner to enhance fraud investigation capabilities