FinTech Global releases 2019 INSURTECH100 | Insurance Business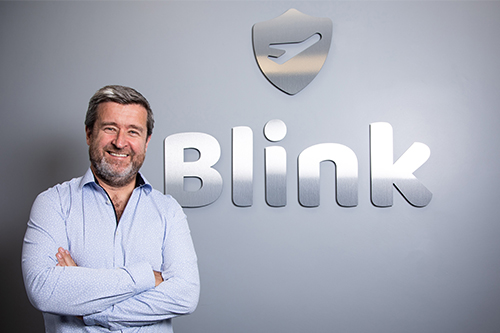 The second edition of INSURTECH100 is out now, and among those who made the cut are Mike Brockman's ThingCo and rapidly growing Bought By Many.
Compiled by FinTech Global, the annual list consists of "the world's most innovative insurtech companies," as chosen by a panel of industry experts and analysts. It is aimed at helping senior management and insurance professionals who are in the process of considering and developing their digital transformation strategies.
Joining the roster for the second time is London-based ThingCo, which was founded by UK telematics pioneer Brockman.
"As a young company that has not yet celebrated its second anniversary, it is fantastic to have been listed in the INSURTECH100 twice," commented the chief executive, who said they are proud to be showcasing British innovation in front of a global audience.
"These consecutive listings confirm the influence ThingCo will bring to improve road safety in the UK as well as the insurance experience for drivers, allowing them, for the first time, to really make their driving data work to their benefit. The opportunity extends beyond the UK as we are working with insurers globally to deliver the next generation of telematics."
Meanwhile making its debut is Irish insurtech Blink, which described the development as the latest highlight in its three-year growth story. The newcomer, which started out as a two-man team in 2016, was snapped up by CPP Group six months after its inception.
Following the release of the list, Blink co-founder Paul Prendergast (pictured) stated: "We are honoured to be named among the best and brightest in the global insurtech industry. Selected from a pool of more than 1,000 companies and being awarded such recognition makes this a very proud day for us."
The start-up specialises in parametric insurance product innovation and partners globally with insurance and financial services companies.
Also part of INSURTECH100 is Bought By Many, whose pet insurance gross written premium surged 167% to £24 million in 2018/19.
"The last year has been great for Bought By Many, and we're pleased our commitment to making insurance better for everyone is being recognised," said Bought By Many chief executive Steven Mendel.
"It's a reflection of the hard work of our team and unique proposition that we're once again included in the INSURTECH100. We will continue to improve insurance and make a difference for more and more pet owners."
Also making it to this year's list are the likes of Anorak, Atidot, Audeamus Risk, Bold Penguin, By Miles, Clearcover, Click-Ins, Cytora, Embroker, Getsafe, Insly, Lemonade, PremFina, Root, Slice, Thimble, Urban Jungle, and Worry+Peace.