Getsafe CEO discusses the impact of the coronavirus pandemic on insurtechs | Insurance Business UK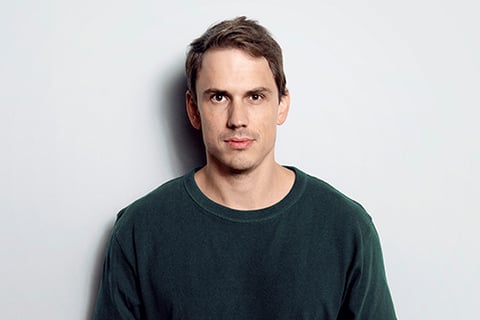 The impact of the coronavirus pandemic on the development of insurtechs is a key consideration as the crisis unfolds globally. CEO and founder of the German-headquartered but internationally focused insurtech, Getsafe, Christian Wiens (pictured), recently spoke with Insurance Business to discuss how insurtechs are protected against the crisis and how the situation may even prove a catalyst for this business model.
Read more: Getsafe enters British market
The effects of the coronavirus pandemic will be felt in the global economy, he said, and experts predict that there will most likely be a recession in the upcoming months. No start-up has experienced anything like this, Wiens noted, so the crisis will serve as a stress test for them. This will be problematic for underfunded start-ups, he said, as fundraising might become challenging in the coming months.
"The pandemic will weed out those companies that do not have a sustainable business model," he said. "Insurtechs generally can benefit from crises in general as both businesses and consumers become more aware of safety and protection."
Getsafe, an insurance provider designed to offer insurance products in all lines of business including property, health and life, recently launched a digital contents insurance product in the UK market and has established itself as an insurance model which allows customers to learn about, buy and manage insurance on their smartphone in just a few clicks. As an insurtech business, Wiens has substantial insight not just into the central challenges facing insurtechs at this troubling time but also of how the model of these businesses will lend itself to being protected against the very worst of this crisis.
In general, he believes that insurtechs, with their strong technical infrastructure, are in an advantageous position because they are very agile and can react quickly. Wiens believes that this could be an opportunity for insurtechs to outpace their more traditional competitors.
"I think the coronavirus will accelerate digital transformation in all industries," he said. "As for insurtechs, they have a great opportunity now. While traditional insurance companies have to almost stop operations in times like these, digital insurers are hardly affected by crises like this. They don't rely on brokers or agents and they are built on digital processes that allow them to continue their daily business even when all employees work in isolation from home."
Wiens hopes that the pandemic will have long-term applications when it comes to the adoption of digital innovation by insurance companies. Last year, many people talked about the opportunities of "new work", he said, and in the meantime, reality has caught up with us. It is to be hoped that companies and organisations will continue to enable their staff to work in a decentralised, mobile and self-determined way.
"This is how we, as start-ups, have been operating right from the beginning," he said. "The concept of 'New Work' is built into our DNA."
For Wiens there is no doubt that the future of the insurance industry is digital, and the corona-pandemic has the potential to enforce this development. Getsafe is the only neo-insurance provider designed to offer insurance products in all lines of business - property, health and life, he said, and this year the business is looking at several areas of growth including developing its portfolio in the P&C sector. This growth depends on funding of course, he said, and the company will have to see how venture capitalists will react in the upcoming weeks and months but at the moment it is very optimistic.
"Thanks to our mobile-first approach, our modern technical infrastructure and our [direct to consumer] trade, Getsafe has a strong technological lead over traditional insurers," he said, "and we make the best of this."
When it comes to the role of the insurance sector as a force for societal good, Wiens outlined how the coronavirus outbreak has emphasised how strongly modern life is based on a social safety net. From continued payment of wages in the event of illness to comprehensive health insurance to unemployment benefits for people whose jobs are in danger from an impending recession, he said, each of these systems are based on insurance.
"Personally, I think it could be a chance to change the reputation of the insurance industry for the better," he said, "but reality shows that many insurers rather enforce the bad reputation instead of providing fast and unbureaucratic help. The Federal Association of German Insurance Brokers [has complained] that some insurers let their commercial customers down by referring to the small print and exception clauses in their policies. So, I'm afraid that the industry will not use this chance."