How brokers can ensure a client's trust | Insurance Business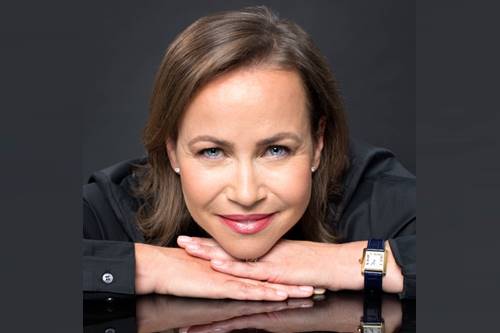 When it comes to the relationship between brokers and clients, the one thing that is most important is trust.
If clients don't have trust in a broker, then the relationship is not going to last long and it means lost business.
This, according to tech expert and CEO of AlertSec Ebba Blitz (pictured), is why the issue of data security is so important.
Brokers, by their nature, hold a lot of sensitive, personal data about their customers. The exact kind of data that hackers would be desperate to get their hands on, as it is the kind that makes it easy to steal someone's identity.
"[Clients] trust brokers with their personal information," Blitz explained. "Brokers need to understand that a 'bad guy' on the dark web is not interested in finding out who has what type of coverage, that is not what they are after - they are after big bulk personal data.
"They are after names, birthdays, addresses, because if you have that you can commit identity theft on a large scale."
Many brokers already understand data breaches are a threat to the businesses of their clients - a 2018 survey by insurance and risk law firm BLM Law found that 88% of brokers thought that data breaches were a "key risk" to their customers. But they also need to secure their own house, so to speak, or else they may end up in the media for an embarrassing breach of their own. There have been some high-profile insurance breaches in recent years, including some resulting in large fines from the Information Commissioner's Office.
"We know that more than 60% of small and medium-sized companies, which is mainly the big broker firms, are out of business six months after a data breach," Blitz said. "So, it's in a broker's interest."
AlertSec is an insurtech company that has developed a product that hopes to make it easier for brokers to protect their data, according to Blitz.
But she also wants to educate the broker sector about encryption and cybersecurity, to help stop so many data breaches.
"We want to achieve three things: activation, education, enforcement," she said.
AlertSec has built a solution that aims to make it easy for brokers to have their end-point devices encrypted and protected from data breaches, thus protecting themselves and their clients.
"What we have found out is that some brokers are not really 100% sure of their security stance. Most brokers are, some are not," Blitz said.
"So, the first thing is to just make an assessment of the scope - if brokers have encryption or not. We simply ask the question, and, depending on what they answer, we take the broker through a series of educational pieces of information where we teach them about the benefits of encryption."
After establishing a baseline, Blitz explained that AlertSec goes on to the real work of ensuring every product a broker may have, from laptops in the office to hand-held devices, is secure.
"We are talking about full disk encryption, how data is stored on their end points," she said. "What would be laptops, desktops, phones or tablets, anywhere that they store data.
"Any device that they could lose while travelling, or they might have a break-in into their office, anytime customer data has the potential of being breached or leaked to a perpetrator, that is data that we want to make sure is protected."
It takes effort, but the ultimate goal is to protect the customer, as well as the broker's reputation and business.
"It's protecting their relationships with customers, and protecting the customers themselves," Blitz said. "It's a matter of trust."