How have Uber, Airbnb affected insurance? | Insurance Business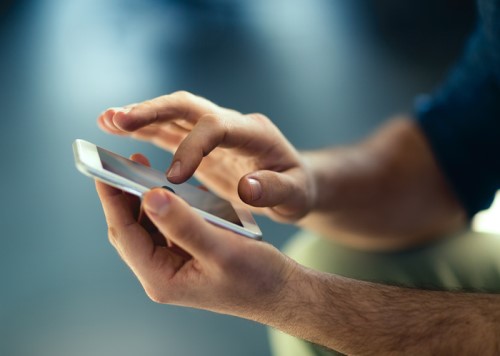 In the internet age, the sharing economy and the popularity of apps like Uber – which allows users to hail a ride from their phone, usually within minutes – come hand-in-hand with a change in consumer expectations.
When it comes to insurance, aggregators have long had an effect on the landscape and the means of distribution, particularly in personal lines. But as consumers become accustomed to on-demand services, it's not just distribution that needs addressing, but the product itself, according to one innovation expert.
"We're starting to see a further paradigm shift where we've gone from aggregators to personalisation – the recognition that actually, aside from distribution mechanisms, the product set itself is not necessarily a good fit for consumers in many cases," Adam Jones, head of innovation at Altus Consulting, told Insurance Business.
From its early beginnings, insurance has typically been based on the principle of pooled risk – large groups vouching for the few. But while that concept is a reliable one, it doesn't sit well with the on-demand economy and, crucially, means that not everyone will get value for money.
So how can insurance move forward? As technologies such as the Internet of Things and Artificial Intelligence continue to advance, there is more data available than ever before. This, if harnessed effectively, will allow for greater personalisation of insurance products, according to Jones. "If we can use that [data] in a meaningful way, we can get towards a more personalised approach to risk which allows us to truly personalise product sets," he said.
But that shift towards personalisation will also require a change from insurers, Jones explained. If we accept that what consumers want is more choice, more personalisation, and more control over what they're doing – which is what Airbnb and Uber suggest that consumers want – then insurers are left with a decision, he said. "They have to either be the company that provides that level of choice and flexibility, which is essentially what the aggregators did ten years ago, or they have to be the people who provide the infrastructural service."
One possible outcome is a move away from traditional insurance product lines and towards the idea of providing packaged products and services that are tailored to suit a customer's lifestyle, making the insurance side of things less visible.
The challenge for insurers is that typically, consumers aren't interested in the insurance product itself, but what they are concerned with is the asset that coverage is protecting. Jones added: "What people care about is the car, or the house, or the holiday, whatever it might be. People don't care about the insurance, or the policy – what they do care about is piece of mind."
Related stories:
GDPR to be a 'shake-up for the insurance industry' says MD
Zurich: SMEs could end up underinsured due to common mistake