Zurich: SMEs could end up underinsured due to common mistake | Insurance Business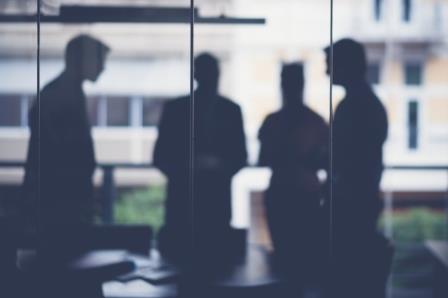 Many small businesses with business interruption cover are ending up underinsured and over-exposed due to a common miscalculation of the sum insured total – a mistake which could cost both broker and client.
Research from the Chartered Institute of Loss Adjusters (CILA) found that up to 43% of business interruption policies were underinsured by an average of 53% – and
Zurich
has warned that SMEs in particular could be left at risk.
While business interruption cover can be placed readily in the market, the changing dynamics of factors impacting gross profit needs fuller consideration, according to the insurer.
"With the storm of just-in-time delivery, compressed supply chains and technological dependency, all of these key factors mean that your BI cover has to be correct, because if it's not, it can mean the difference between you being in business, or not," John Taylor, practice and proposition underwriting analyst, commented. "This is why we are working with brokers and SMEs to get the sum insured correct before the incident, rather than after it."
In response to the challenges around business interruption cover, Zurich has been delivering broker and client proposition solutions over the last five years. It was the first insurer to introduce a BI calculator designed to make the process easier for brokers – as well as returning a more accurate result.
"While we haven't seen a drop off in cover, so people aren't economising to the extent of not insuring, the issue is actually: do we know that's the right sum insured if the worst happens?" Mike Green, underwriting manager in Zurich's commercial practice proposition, commented. With brokers a key conduit to customers, the insurer wanted to provide a tool that would make the subject easier to broach with clients.
"We've got something that helps brokers, and puts them in a strong position to have those discussions," he said.
The internet-based calculator can be used anywhere, and gives the broker prompted questions to ask the customer – so that they're not working from a blank sheet of paper. Made up of just four screens and 19 questions, the tool helps both the broker and the client understand why the questions are being asked by giving them context.
"It takes away a lot of the fear around opening up that conversation with the customer," Taylor explained.
The insurer is so confident that its BI calculator will provide a more accurate sum insured, it offers a 10% discount on the business interruption cover premium if purchased after using the tool, Green commented: "We accept the calculator might give a higher sum insured, therefore we feel it's important to give the customer the confidence that the right sum insured does the right thing."
"After an event, quick cover and cheap premiums become irrelevant," Taylor added. "What we sell is a promise that we will get SMEs out of a sticky moment when they have one, and our tool gives extra comfort on cover for any interruptions to their business."
Related stories:
Many SMEs unprepared for a claim, says Zurich
We'll reform Ogden – new City Minister