Insurance isn't broken – but it can be more efficient | Insurance Business UK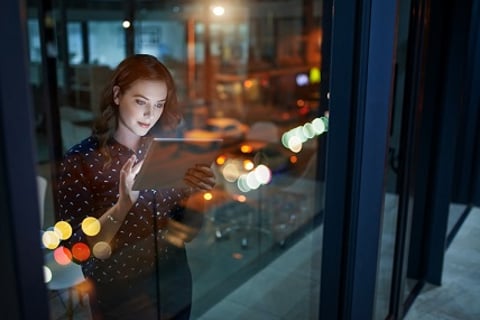 For years rumours swirled around the insurance sector about the arrival of insurtech and how it was ready to transform the sector, leaving brokers as the victim – the hallmark of an era left firmly in the past.
Yet much like with comparison websites and various direct insurer models, the broker appears to have not only survived the shake-up, but to be thriving. So much so in fact that the tune appears to have changed – insurtech is no longer so much about "disrupting" as it is about "enabling."
"We've come across lots of people talking about insurance being broken… I don't think if it was broken it would have been here for 300 years," said Alex Hammick, chief operating officer at Digital Fineprint. "But everything can be made more efficient and if you look at fintech and regtech it's all about efficiency – taking a fresh sheet of paper and using the technologies that have maybe only been developed in the last couple of years."
Hammick was speaking on a panel at the Broker Network Conference, hosted by insurer relations director Dan McNally, alongside Scott Seaborn, global digital strategy director for Aimia, Theo Duchen, co-founder and co-CEO of the Acturis Group, and Paul Trivett, e-trading director at RSA. The mere fact that such a panel was featured at the conference was perhaps an indication of how attitudes have changed – but are brokers truly embracing
"Our role is to equip our brokers with the tools to make them more efficient and help them digitise more aspects of their business," said Duchen. "Today I don't think we're that far ahead but if you compare us to other countries, our broker community is actually quite advanced – so it's not that bad, it's just not where we'd like it to be."
Still, it's something that can't be ignored.
"Disruption is happening everywhere – it comes from what younger generations are looking for," continued Seaborn. "Like real-time. People want things in one tap – tap my phone and get something covered or make a claim. They are much more native to messaging systems."
Trivett furthered the point by offering up the Airbnb example – and how traditional insurance solutions can't necessarily resolve the needs of a person who is renting out their home, but may also be producing something in the attic and letting cars park on their drive for a fee – making it a hotel, a factory and a car park all in one. It's the sort of complex problem a broker can thrive on in the way that a chatbot cannot – as long as they use the data at their fingertips effectively.
"From our perspective, the broking community has so much data to get common frameworks and be thinking about those risks – particularly things like profiling and things in the market that only a broker understands that nobody else does, such as 'do they have cross-holdings with me?'" explained Duchen. "These are, more and more, things that should be considered in the pricing of the risk."
Smaller brokers shouldn't panic about being left behind, either. There are opportunities for them too – because it's not about how much data you have, it's about how you use it.
"Having data for data's sake isn't the point – you have to know what to do with it," explained Hammick. "Think about the data you use on a daily basis – if you're going to a restaurant, do you read TripAdvisor? Or if you're buying from Amazon, do you read reviews first? Then think about 'if I had that quickly at my fingertips' – something that shows this is a better business or shows this business will offer more value to me over several years. That data can show you where you should be dedicating your time. It's all about the efficiency."
From insurtechs, the message to brokers is "we're here to help." But perhaps for brokers the more pertinent message is to no longer stand in fear of another monster looking to take your business, but instead to educate yourself on how to use these new technologies as another tool in your arsenal to win new clients. It may prove to be a smart, business-enhancing investment.