Five major insurers partner with Broker Insights | Insurance Business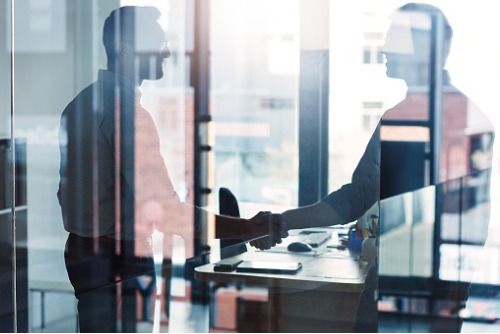 Back in January we told you about Broker Insights' promise to bridge the gap between insurance providers and the regional broker market though its unique data platform… now a handful of big names have come onboard.
Announcing the partnerships, the new UK insurtech shared how it is "championing" regional brokers by delivering the capability with no fee and improving connections with insurers. It said Zurich, AXA, Hiscox, Ecclesiastical, and QBE are increasing their commercial distribution reach through Broker Insights.
"We are delighted to announce five major insurers have signed up to our platform," commented Broker Insights chief executive Fraser Edmond. "Our insurer partners have strong digital agendas and an ambition to support the regional broker market, and we are helping them grow and optimise their UK footprint while levelling the playing field for regional brokers as new relationships are created and existing ones strengthened."
Hiscox, an early adopter, cited the "welcome step-change" in transparency for the commercial insurance market. "The Broker Insights model has the potential to transform the way insurers and independent brokers interact by bringing them closer together," said Ross Dingwall, managing director of the broker channel at the global specialist insurer.
Meanwhile Graham Boffey, head of UK distribution at Zurich, believes that what Broker Insights offers is the chance to make it easier for them and for regional brokers to match quickly on risks, ultimately giving customers better result in terms of quality cover and service.
Deepak Soni, director of commercial intermediary at AXA, concurs and described the platform as innovative. "The technology solution very much supports AXA's own branch network focus on supporting local brokers and providing quality products and excellent service to them and their customers."
Edmond added that Broker Insights is helping to address a real challenge.
"This is a practical application of insurtech; it will improve efficiency for everyone and enhance the customer experience for brokers and their clients," stated Ecclesiastical commercial director Adrian Saunders, who thinks the platform will enable them to be proactive in talking to regional brokers.
QBE's Matthew Crane, executive director of market management, said identifying enhanced digital capabilities is core to the insurer's commitment to strengthening its relationship with brokers and putting greater focus on our customers' needs.
"Our partnership with Brokers Insights will further develop QBE's use of technology and data science to help optimise our customers' insurance buying experience," explained Crane. "This platform's search capability will allow us to build new opportunities with regional brokers."