Insurer offers Tesla cover—that gets cheaper the longer the car is in autonomous mode | Insurance Business UK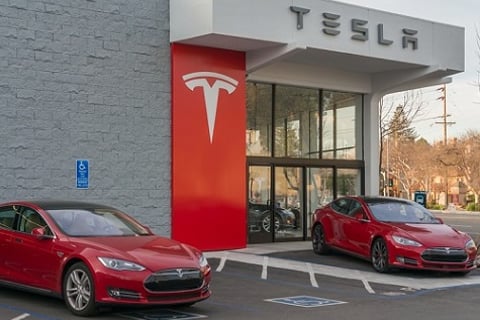 An Ohio-based start-up, Root, is offering insurance for Tesla owners, which lowers the premium the longer the car is on autonomous mode.
The product is based on the carmaker's claims that its Autopilot technology is safer than manual operation of the car.
"Thus, drivers who spend a lot of time on the highway or in conditions where they can activate the autonomous mode will pay less insurance,"
Forbes
said in a report.
Want the latest insurance industry news first? Sign up for our completely free newsletter service now.
Signup involves downloading an app which uses GPS and other telematics metrics on the smartphone, which makes it possible for Root to evaluate the driving habits of the motorist.
The app then creates a user profile after two to three weeks, when the motorist has gotten used to having the app aboard, which evaluates driver behaviour and habits. Root said that it stops its monitoring after the prescribed period and takes on only those drivers whose risk profile is acceptable to the company. This means that it has so far rejected 30% of applications, based on its technology.
Forbes
said the company hopes to collaborate with Tesla for data sharing agreements so it can provide more precise policies.
Tesla currently offers insurance as part of an optional pricing package, along with maintenance services, to clients in Asia.
Related stories:
Adrian Flux, world's first driverless car insurer, on self-driving cars and insurance
Deadly self-driving car crash raises insurance questions