More than just science fiction: AI in the UK gets cash injection | Insurance Business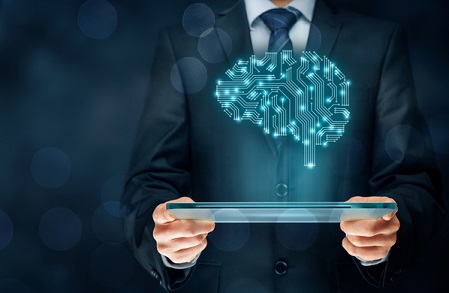 Artificial intelligence (AI) is proving to be more than just a buzzword. The UK government unveiled a £1 billion joint investment in the AI industry last week, described as an effort to capitalise on Britain's position of strength when it comes to the technology.
More than 50 businesses and organisations contributed to the deal, including US tech firms, Japanese venture capitalists, and European telecoms companies, which will pump cash into AI in the UK. The deal between the UK government and industry, announced by business secretary Greg Clark and digital secretary Matt Hancock, includes almost £300 million of private sector investment into the UK sector.
As part of the move, Canadian VC firm Chrysalix will set up a UK office and invest £110 million in AI and robotics, and Japanese firm Global Brain will open its European HQ in the UK as well as investing £35 million in technology start-ups over the next five years, Bloomberg reports.
1,000 new government-funded AI PhDs will also be set up, aiming to keep the UK "at the forefront of innovation" and build its status as AI research hotspot.
"It's evident that Britain is a place that people want to come to for AI," Clark told Reuters. "We have a position of strength that we want to capitalise on, because if we don't build on it the other countries around the world would steal a march."
AI and cybersecurity firm Vectra told Insurance Business that the move is a positive one for both the UK and Europe.
"At the moment, the main problem with AI is that it isn't clearly understood," Matt Walmsley, EMEA director at the firm, said.
"By its very nature, software that learns, and changes based upon its inputs can be opaque when it comes to understanding exactly how its output 'decision' is made. Combine that opaqueness with our tendency to anthropomorphise AI technology – which perhaps comes from the widespread influence of science fiction – and we can see why people question the role of AI as they seek to understand, then trust, its application," he continued.
According to Walmsley, this lack of understanding can be addressed through societal discourse, technologist evangelism, education, and direct experience of interacting with or using AI-based technologies, and is something that can be helped by AI investment.
"AI is here to stay, and will touch many parts of our working and private lives. It is yet to become truly autonomous in the workplace, but its deployment is already increasingly common in areas like decision support," he said.
"This comes with an increasing desire to comprehend how autonomous technologies make decisions and then act upon these decisions, as well as the subsequent impact they have on society and the individual. Whilst AI's rationale for making individual decisions may be complex and opaque, it's clear that AI is so much more than a technical topic – it has socio-political dimensions too.
In today's workplace, AI is more 'Robocop' than 'Terminator's SkyNet', the director said.
"It augments human capabilities so that systems can operate at speeds and scales that humans alone cannot. It's in this context that we increasingly see examples of applied AI focused on specific tasks that are complex, voluminous in data, but somewhat repetitive in nature, and as such are candidates for automation. Life science has been an early adaptor of AI, as has been financial marketing, and more recently we're also seeing rapid developments into autonomous transportation."
Related stories: