New CEO and president on why insurance is facing a "landmark year" | Insurance Business UK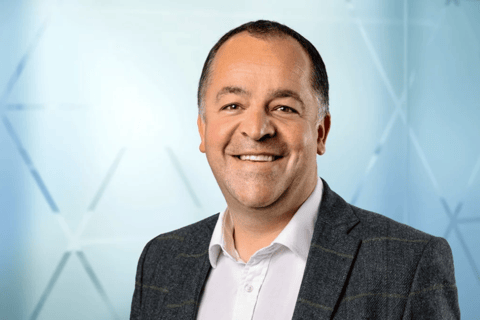 Only a few weeks into his hotseat role as CEO and president of Verisk's Specialty Business Solutions group (formerly known as Sequel), Tim Rayner (pictured) is already relishing the pace of innovation and change that characterise the business's strategic ambitions.
"It has been some of the busiest weeks of my life, between early morning meetings with clients in Australia or Singapore and then US meetings in the evening, but I'm genuinely loving every minute of it," he said. "It's an honour and a privilege to be at the start of this journey, a journey that will get very varied and offer enormous opportunities to help the London market grow, and for us to do more of what we're good at."
Read more: Verisk selects president of Specialty Business Solutions
Having spent the last 23 years of his career in the London insurance market, including 18 very enjoyable years at Miller, Rayner noted that what initially drew him to Verisk in 2018 was the opportunity at hand to communicate the group's offering and ambition to the market. Being at the forefront of supporting the business in leveraging its assets, bringing its 'One Verisk' mindset into the market and increasing its brand awareness was too good an opportunity to pass up.
"That's still one of my prime focuses now," he said. "I'm extremely proud of the product set that we've got. When it comes to leveraging the full capability of the ecosystem and the data, and end-to-end processing capabilities, nobody can get anywhere near us. But we aren't leveraging that today well enough to really maximise its potential."
Verisk has made substantial inroads into raising its profile across the market in recent years via its product set and several high-profile acquisitions which have enabled the business to both differentiate and complement the existing market ecosystem. Further M&A activity is always on the cards, he said, though the business is mindful not to create unnecessary overlap with its current products and takes a considered approach to inorganic growth opportunities.
Rayner sees 2022 as having the potential to be a "landmark year of change" for the insurance market and he's passionate about the role that Verisk's Specialty Business Solutions has to play in achieving that ambition.
"That landmark year is very much focused on digital trading and starting to deliver the end-to-end efficiencies and synergies that things like cloud computing, and distributed computing can offer," he said. "The pandemic disrupted some of that thinking and opportunity because people quite rightly knuckled down and focused on maintaining a business-as-usual discipline to ensure that there wasn't further disruption."
However, he highlighted that with people unable to trade face-to-face and with City offices closed for months on end, the COVID period also went some way to accelerating the push towards digital placement. Now, halfway through 2022, the market has the opportunity to make this a pivotal year for digital trading to become a focus, he said. And that's supported by the more open-minded appetite of the market towards complementing and augmenting face-to-face trading with more efficient and dynamic opportunities to do things on an API or distribution basis.
One of the ways Verisk's Specialty Business Solutions arm is helping the market in this regard is through its Sequel6 initiative – the founding members of which are Beazley, Brit, Chaucer, Hiscox, Liberty, and Markel. The strapline of Sequel6 is "collaborate to compete", he said, which means firms collaborating around standard product sets and questions and then competing with their own proprietary algorithms to rate and price risk differently.
"The Lloyd's market is founded on collaboration," Rayner said. "The subscription market by default is collaborative, because you've got a leader and you've got the follow market, and that might be one or many follow insurers. And also, there's the role of the wholesale broker in working with the leader to then adjust terms with the follow market etc. What we've done with our Sequel Hub and the Sequel6 is to bring that collaboration into the digital age."
Insurance firms can now collaborate on question sets that they agree on, he said. War and Terror was the first product that Verisk focused on, while products two and three – which will be worked on simultaneously – are Cargo and Cyber. So, rather than insurers responding individually to a broker, the business has got them together to think collaboratively up front, while also protecting their balance sheet, managing the risk and trading according to their own risk appetite.
Read more: Verisk CEO on acquisitions, European expansion and finding opportunities
The market was founded 300-plus years ago on collaboration, Rayner said, and Verisk's Specialty Business Solutions group is all about taking it back to that approach but with a digital age slant. With that innovation focus in mind, he highlighted the critical role that brokers continue to play in the market. Having spent 18 happy years with a brokerage, he's very mindful of that role and sceptical of the idea that innovation is a disintermediation play.
"The London market has always been broker-led and broker-driven," he said. "And the role of the broker will evolve as technology, data and algorithms develop and mature. But we do not actively pursue any disruption in the market. We're very much focused on how our technology and solutions can facilitate a more efficient tomorrow.
"How those efficiencies are then reused and repurposed is up to the individual market firms to focus on their own propositions. Brokers are key for us, we're agnostic in terms of our technology. We have solutions for brokers, underwriters, coverholders, MGAs and reinsurers. We focus on the market as a whole, rather than any one specifically."
There's a lot to look forward to with regard to the year ahead, not least seeing whether the insurance markets capitalise on the opportunity at hand to further embrace innovation and collaboration. For Rayner and his team, the focus now is on finalising some of its major investments and developments before looking into new territories.
"The US is a massive opportunity for Specialty Business Solutions," he said, "and for leveraging our Verisk sister companies' business units and relationships. It's really just starting, and it's all about being deliberate, disciplined and proactive. Let's understand where we can go with the solutions we've got, let's understand where we want to go with the solutions of tomorrow, and let's understand what those solutions for tomorrow look like. So, it's really a good time to pause and reflect and then start to go again, with that disciplined, rigorous approach."