New insurtech MGA reveals trading name as C-Quence | Insurance Business UK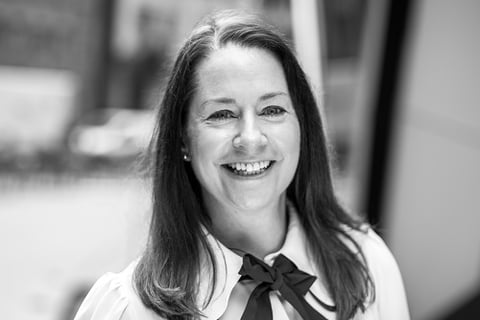 Add a new name to the increasingly competitive insurance MGA landscape in the UK.
Jacqueline McNamee (pictured), founder and CEO of the insurtech MGA which was announced back in January, has now confirmed that the company will be named C-Quence.
"Our ambition is to transform mid-market commercial insurance provision in our target markets of the UK and Ireland by radically improving broker and customer service while driving down transaction costs and employing leading edge underwriting," she said. "We will do this by developing smart technologies that are intuitive and adaptable; by putting data and data analytics at the heart of everything we do and by creating innovative insurance products for open market and facilities business. In short: modernising the market."
In addition, McNamee outlined that the company had secured long-term financial backing from Primary Group and underwriting capacity from Arch Insurance Company (Europe) Limited.
"We are delighted to have the long-term backing of Primary who have a proven track record of success with disruptive and technology-driven distribution in financial services," she said. "In addition, Arch will be instrumental to our success. They and their global colleagues are among the most respected global providers of innovative risk management solutions in the market.
"With such strong partners supporting us we have been able to put in place a team of over 30 individuals which includes the UK based team who have the breadth and depth of insurance and technology experience and our in-house software development team in Toronto. Both are essential for us to deliver on our ambition.
"With the support of some key commercial brokers we already have a platform in advanced development that raises the bar by setting significantly higher standards for broker and underwriter usability and functionality. We are well on course to being fully operational later this year."
C-Quence is an appointed representative of Ambant Underwriting Services Limited.
Related stories:
Survey shows where MGAs are turning for customer centricity
Charles Manchester shares what's driving MGA growth