Policy Expert on strong ambitions, bucking the trend, and the value of innovation | Insurance Business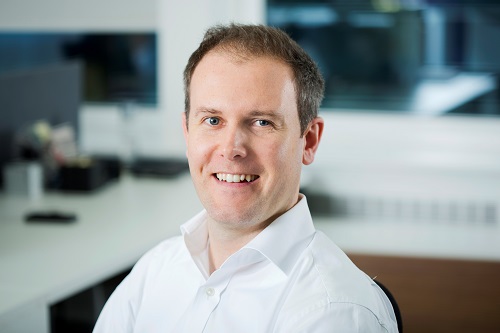 Going against the tide is rarely an easy thing, but in the case of digital insurer Policy Expert – which is rewarding loyalty instead of penalising it – it looks like doing things differently is paying off.
In an interview with Insurance Business, Policy Expert co-founder and chief operating officer Adam Powell (pictured) shared his thoughts on the issue of the so-called loyalty penalty. He stressed that while getting pricing right for loyal customers is important, it is also crucial to ensure that price does not become the sole focus of the conversation.
"There is clearly a need for action in some areas of the market where the published data suggests consumers are not getting a good deal," asserted Powell. "Practices which have been established for years are rightly being challenged, and the scale of price rises experienced by some returning customers will have to be addressed if the industry is serious about building a reputation for doing the right thing.
"Part of our commitment to improve the insurance experience since we launched is a strong belief in treating customers fairly. We reward loyalty with consistently low prices and multi-product discounts with free add-ons."
The COO added that they were among the first UK insurers to introduce two-year fixed-rate premiums, as well as Plain English accredited policies with no hidden fees.
"These commitments are vital to build strong customer advocacy, high renewal rates, and long-term relationships," he noted. "As well as pricing, it's also important to help customers get the right policy for their specific needs, which is why we take steps to confirm customers' needs before they sign up to cut down on policy cancellations or re-pricing."
Data is king
For Policy Expert, which describes itself as "a technology-led business with a customer-first mindset," data is a core component of the company's business model. "Our data infrastructure is built for scale and speed to enable real-time reporting without the burden of legacy technology," explained Powell, who believes raw data is only part of the equation.
"Our ability to understand and interpret it sets us apart from competitors," he claimed. "We have the proprietary systems and skills to analyse trends in customer behaviour and market activity without the restrictions of outdated systems or third-party dependencies.
"We've created a fully integrated ecosystem that provides a 'single customer view' from acquisition through to claims. We're able to generate insights which many established insurers simply aren't equipped to handle, to inform our risk and pricing strategies and also ensure our policies are the right fit for customer needs."
It is no surprise then that Policy Expert has crossed the 500,000 mark in terms of live home insurance policies in the UK following eight years of sustained annual growth.
When asked how this has been achieved, Powell pointed to a highly agile model using proprietary technology and data insights to deliver transparent policies, fair pricing, and attentive customer service.
"We set out from day one to challenge the status quo and disrupt the stagnant home insurance market," stated the COO, who highlighted Policy Expert's milestones of being independently recognised as the number one home insurance provider in the UK on Review Centre as well as becoming a top 20 home insurer.
"From our broker origins to becoming a digital insurer, we made it our mission to remove friction from the insurance-buying experience by taking control of the end-to-end process, from product design and pricing through to claims."
Expansion and vision
Last month the digital home insurer opened its doors to the world of car coverage by snapping up motor insurance business Sure Thing!, which continues to operate under its existing brand but is now led by Powell in his additional remit as chief executive of the acquired provider.
When quizzed as to what's next for Policy Expert, the executive told Insurance Business: "We deliberately focused first and foremost on establishing a best-in-class home insurance proposition, supported by a highly scalable platform. The expansion into motor is a logical step to explore adjacent areas of general insurance where there are natural synergies with home insurance.
"We have strong ambitions to become a multi-brand, multi-product, and multi-territory platform, and have the technology infrastructure to make this possible. We are also primed to harness emerging technology and find new ways to improve the customer experience in our core home market."
As for the future of the British insurtech community, Powell is thrilled by recent developments including Insurtech UK becoming an official association.
"We originally set out as an advanced technology company to provide insurance before insurtech even became 'a thing'," he declared. "As a founding member of Insurtech UK, it's a really exciting time to be at the vanguard of a vibrant insurance start-up community and play a role in emerging initiatives such as the Department for International Trade partnership.
"At the same time, the pressure on start-ups to demonstrate impact is growing stronger by the day. Ultimately, innovation is a means to an end and a business needs big ideas that genuinely connect with the mass market, plus a robust delivery plan, to make a lasting impression."
In Powell's view, the acid test will be how effectively the theory can be turned into practice as technology's boundaries keep being pushed back in hopes of benefitting businesses and consumers.