PPL chair: "The challenge of digitalisation is being taken very seriously" | Insurance Business UK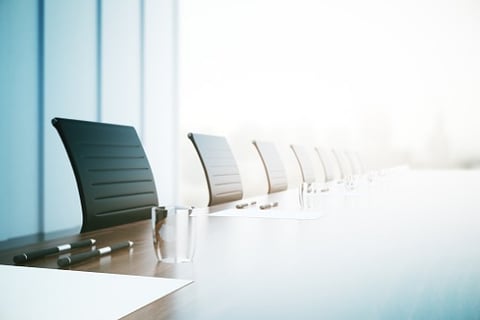 It looks like electronic placement is being embraced by the market.
In its latest update, the Placing Platform Limited (PPL) board revealed that the target to place 30% of in-scope risks through PPL in the fourth quarter of 2018 had been met.
Data from all Lloyd's syndicates revealed that they accepted 39% of in-scope risks in the period, while International Underwriting Association (IUA) companies signed up to the platform accepted an average of 41%. In addition, 76% of Lloyd's syndicates met or exceeded the target. As for IUA firms, 53% of those measured did the same.
"This is another very strong set of numbers, demonstrating that all parts of the market have really committed time and energy to electronic placement," noted PPL board chair Bronek Masojada.
"The fact that the market bound 37,537 risks on PPL by the end of 2018 is hard evidence that the challenge of digitalisation is being taken very seriously, and I would like to thank all involved for their efforts."
Masojada, also chief executive of Hiscox, added that PPL will continue to improve the platform's functionality with the goal of making the ongoing process of adoption as seamless as possible for brokers and underwriters.
"The fact that both volumes and adoption have risen significantly is great news for the market as a whole," said Lloyd's chief operating officer Shirine Khoury-Haq, who is leaving her post in the first half of 2019.
The insurance market, as part of its mandate, is incentivising adoption through millions of pounds in rebates.
"I am pleased to see that Lloyd's has again significantly exceeded its quarterly targets and that firms are being rewarded for their success with rebates on their subscriptions that represent meaningful sums of money," continued Khoury-Haq.
"All of this is hard proof that, as a market, we are committed to making London an easier place to do business with simpler and more efficient processes, reinforcing our position as a global hub for re/insurance."
IUA operations director Louise Day, for her part, pointed out that the fourth quarter numbers again indicate that adoption progress is "at least as rapid across the London company sector as it is among Lloyd's managing agents."
She said the figures from IUA members are particularly significant given that there is no mandate for companies, unlike for Lloyd's syndicates. Day is of the view that the "enthusiasm for the platform demonstrates a clear belief" that electronic placement adds value.
London & International Insurance Brokers' Association chief executive Christopher Croft, meanwhile, commented: "Broker adoption is critical to the carriers being able to hit their targets and we are delighted that there are now 46 broking firms live on the platform, and that this number is growing significantly month on month."
A core component of the London Market Target Operating Model, PPL is aimed at ensuring the market's future competitiveness by getting rid of slow and expensive paper-based processes.