PremFina CEO on what its latest innovation will mean for the insurance market | Insurance Business UK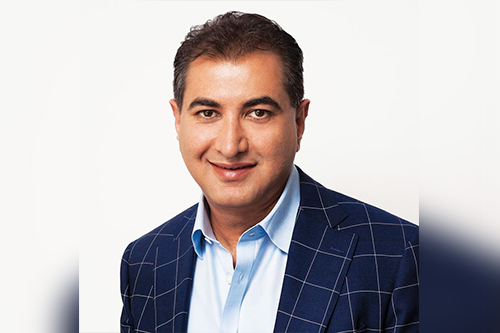 The COVID-19 crisis has created a fascinating dichotomy, PremFina's CEO Bundeep Singh Rangar (pictured) noted in a recent discussion with Insurance Business. On the one hand, the normal has become novel as simple interactions such as having coffee with colleagues now seem exciting, while on the flip-side of that sentiment, consumers are now not just demanding new technologies and communication channels but expecting them as standard.
This has meant that the pandemic has been no time for insurance businesses to rest on their laurels, he said, and rather than just hunkering down to survive the crisis, PremFina has continued its trajectory of strategic growth and innovation. This has been seen in the headcount of the premium financing firm which has increased by 30 since last year, and in the new product innovations created by the business.
Read more: The top three reasons why brokers should use premium financing
The latest of these, iFaaS (insurance finance as a service), which recently launched at the 2021 BIBA Conference, is one which Rangar and his team are particularly proud of, as it reflects the swiftly rising consumer demand for increased flexibility from their insurance services. This premium finance app works by offering users monthly subscriptions to different insurance channels, he said, and allows easy adjustments as per their requirements.
iFaaS has the capacity to be to the insurance industry what Airbnb is to the hotel leisure industry and what Uber is to the taxi industry, Rangar said, and it was conceptualised through conversations and market research done with brokers and insurers across the sector.
"Half of what you do in life is listening to what people in the market are telling you," he said, "and the other half is then working to provide the right solution based on what you're hearing. From looking at where the market is going, three factors really led [to this development]. One was the macro trend of people and companies looking for insurance on-demand that is flexible and that they can turn on and off, almost on a utility basis.
"The second part was - if the insurance industry has to adapt to that then how does finance fit into it? Finance has so far been about providing a monthly instalment against an annual premium but, when the premium's not annual, how does that work? Then the third part was how to render this solution in a manner that balances the consumer journey and consumer experience with making sure [iFaaS] catered to all the various stakeholders in the insurance value chain."
Being a premium finance company is not a zero-sum game, he said, but rather about providing a value add across the chain from insurers, to brokers, to MGAs, to the end-user. Creating such a solution from scratch is complex and requires a highly skilled team, Rangar noted, and that is where PremFina's position as a tech company, albeit one that offers financing, has allowed it to differentiate itself from its competition.
Read more: We all work from home now – what does that mean for the future?
Given the work that went on behind the scenes pre-launch, it was rewarding that the BIBA Q&A session introducing iFaaS to the market went well, Rangar said. And while attendees had plenty of questions about how the app would work, nobody questioned the need for it in the market, which highlights the growing trend towards on-demand insurance.
A variety of start-ups have spotted this, he said, and are looking to tap into that mobile-friendly, app-friendly millennial generation who have a rich spending power but are looking at consuming insurance in a service-orientated, rather than a product-orientated, way.
"The market [more widely] also seems to recognise that demand," he said, "and from speaking to larger brokers and underwriters, there is a sense out there that people want to consume insurance in more bite-size proportions. Certain categories seem to lend themselves better towards this. On the personal lines side, auto insurance is an automatic one because most of your car's life is spent parked somewhere and your risk when it's parked is different from when you're driving so you should have a variable way of pricing that… So, it seems to work well for lines of insurance where items tend to be more concrete and a little bit more finite."
Certain personal lines may not lend themselves to the app, he said, which is the same among certain commercial lines. For instance, while businesses might be comfortable paying for SME insurance or fleet insurance through an app, they might be wary of doing the same for a large property cover, which they won't be looking to turn off often. And that makes sense, he noted, as iFaaS has been designed specifically to enhance the flexibility of the market where applicable.
The next steps for the app, Rangar said, will be to navigate the brand new landscape it has opened up in terms of regulatory processes, taxation and the changed contractual relationships PremFina will now have with its insurer partners. The app itself will launch with a number of beta customers, which he hopes will have completed before the end of the year and, from there, the next steps will be to gain more traction and a greater following for this market innovation.
"One thing is for sure," he said, "we're not short of ambition."