QBE boosts underwriting decisions using risk rating engine | Insurance Business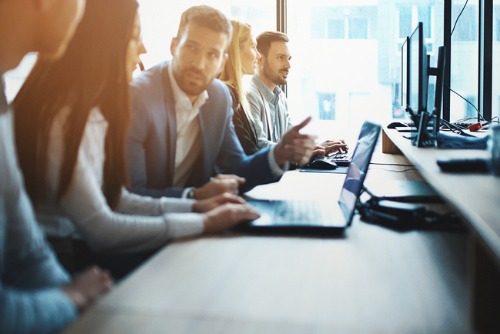 QBE's underwriters in the UK now have access to risk scores for property and real estate by artificial intelligence firm Cytora as part of efforts to enhance underwriting decisions across the insurer's commercial portfolio.
The rollout comes following a successful pilot project.
What the Cytora Risk Engine does is generate a comprehensive risk profile and score for each business and commercial property by combining the digital footprint of enterprises with internal data from insurance providers. Goals include reducing loss ratios and improving conversion by arming underwriters with greater visibility into risk factors.
"Our UK underwriters have embraced Cytora's technology and data to enhance their decision-making when pricing risks – both for renewal and new clients," commented Matt Roles, director of property for the UK at QBE European Operations.
"This has given QBE a competitive market edge, which we, in turn, have been able to relay on to our customers with more refined and accurate pricing."
Amanda Doran, head of business, combined, believes it is vital to work smarter and optimise decision-making using all available data and information sources. "This in turn allows us to spend more time focussing on supporting our customers in the holistic management of their exposures," she said.
Meanwhile, with the positive outcome of the UK trial, QBE Australia will be following suit – unveiling plans to deploy Cytora's technology this year.