Revolut introduces another insurance product | Insurance Business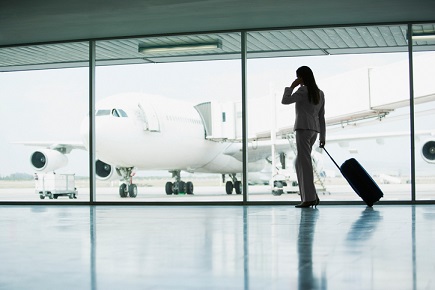 Last year fintech Revolut
entered the insurance market by offering mobile phone cover
; now it has another insurance product, which uses geolocation technology.
We all know not everyone buys travel insurance, so imagine an app that can automatically activate pay-per-day coverage when you fly overseas. That's what Revolut is introducing to its app users.
According to Revolut, its average customer spends 13 days abroad annually and corresponding pay-per-day insurance would cost £11.76 a year, or lower than current prices offered by traditional providers. Users have the option to activate the feature themselves and may also adjust their policies accordingly, e.g. to add winter sports cover or companions.
There will be a cap on the total costs per year or an option to pay a fixed amount for a standard annual travel insurance policy to avoid large bills, according to Revolut, whose policies will be underwritten in partnership with Thomas Cook Money and issued under the White Horse Insurance brand.
Launched in July 2015, the banking app allows customers to set up a current account in a minute, exchange currencies at the interbank exchange rate, transfer in 25 currencies to any bank worldwide, and spend in 130 currencies with a contactless MasterCard without fees.
"We wanted to create a type of insurance that uses technology to help our customers and only cover you on the days you actually needed to be covered – all for the best price," commented Nikolay Storonsky, founder and chief executive of Revolut. "Pay-per-day travel insurance is a global first, and is another step in our journey to build a platform to offer a better kind of banking."
Meanwhile the boss at Thomas Cook Money said partnering with innovative fintech and traveltech firms is a significant aspect of their strategy.
"We want to help more people have better holidays by making sure everything to do with their holiday money is looked after at every step – and improving the experience of buying travel insurance is an important part of that," noted Thomas Cook Money chief executive Anth Mooney.
Related stories:
Thomas Cook to launch new insurance product – reports
Another app-based insurance brokers ought to know about