Robots ARE coming – but we still need brokers and insurers, say economists | Insurance Business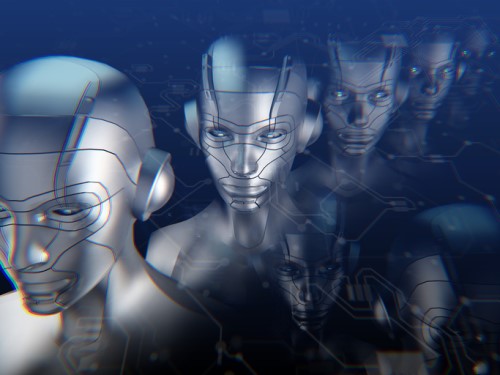 While Doomsday predictions that robots will leave us all jobless within the next few years are unfounded, the "speed and pervasiveness" of technology today means that recent innovations probably are more of a threat than previous changes, according to leading economists – and the London insurance market needs to wise up.
A report from law firm BLM and the Institute of Directors (IoD) economists has urged the insurance market to understand the impact that technological advancement will have, and to adapt accordingly.
Search and compare product listings for Insurance Brokers from specialty market providers here
The paper highlighted the need for insurers to react quickly to developments such as automation and increased cyber security risk in order to successfully navigate the future claims landscape, but the intermediated sector has a role to play too, BLM has told Insurance Business.
"Brokers must be aware of the pace of technological change and the way that is impacting business, both in terms of their customers and the wider market," Helen Devery, head of brokers and partner at BLM said.
Today, every company is a tech company, the report said – which means that the risk landscape for customers is continually changing.
"Businesses are using technology in a number of ways, such as to transact, for promotion or to communicate with suppliers," Devery said. "Brokers must understand the scope of a customer's technological footprint in order to assess the extent of their risk, and to best advise on the cover or risk strategies that should be put in place."
At the macro level, we are already seeing a trend towards computers becoming a substitute for complex cognitive skills, including 'white collar' professional roles, the report claimed.
"The use of robots, artificial intelligence and smart software will, and is already starting to, result in significant changes to the nature of work as industries evolve and traditional job functions disappear," it said.
But while that may be bad news for workers overall, it could open up a wealth of new insurance opportunities.
"With that will come opportunities to provide insurance cover as machines and new technologies take over roles historically performed by human beings," the report said.
"The scope for programming errors or design errors means that there is likely to be increased need for insurance cover for those involved in the design and production of such equipment."
Equally, as technology becomes "increasingly ever-present in all facets of the economy," cyber-risk and its critical importance to businesses will rise too.
As businesses become more and more dependent on their technology, the consequences of that technology being unavailable – whether by accident or by intent – will increasingly become a problem.
Related stories: