RPA – a help or hindrance in claims innovation? | Insurance Business UK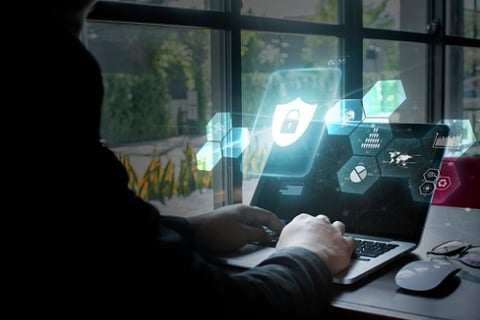 Artificial intelligence (AI) and robotics process automation (RPA) are lauded by many as heralding the future of insurance. These technologies are tipped to transform the insurance value chain by streamlining processes, increasing efficiencies, and, perhaps most importantly, improving and personalising the customer experience.
The hype surrounding AI and RPA technology is typical of all things shiny and new – but it's important for insurers to maintain a critical eye as they consider these tools, according to Andrew Peet, head of operations – Americas at 360GlobeNet Inc., an independent digital technology and services business focused on the worldwide insurance industry.
360GlobeNet's stated mission is to provide digital online platform technology that will revolutionise the insurance claims process, offering personal and business customers the same standard of experience as online retail. The insurtech's strategy is to engineer-out issues caused by inflexible and outdated technology and create a no-code environment linked to advanced unstructured data technology that turns text into data. While 360GlobeNet does integrate its solution with AI, Peet stressed that the firm believes AI and RPAwon't be of industrial strength for another few years.
Read next: Three auto claim examples that prove telematics is a must
"There's a huge amount of development still needed in both AI and RPA," Peet told Insurance Business. "Tools like RPA are great – if you can scrape pages in a system and drop data into another platform, that avoids the need to do a full-blown integration. But at the same time, it doesn't help in many aspects because it makes processes inflexible.
"At 360GlobeNet, our digital claims management platform - 360SiteView – goes end-to-end from intake to recovery, and the thing that's always uppermost in our minds is not necessarily whether we can fire data off to AI to get a decision and re-route that learning back into our process; rather, our key consideration is much more simple – it's customer effort. How much effort are we requiring of the policyholder to get through the claim process?"
According to Peet, some insurers "make life unnecessarily difficult" for policy holders in order to get them into digital channels through which the carriers can benefit enormously via their acquisition of data. He gave the example of a claimant who visits a claims page on their insurer's website, where they are then thanked and promoted to 'click here' to submit their claim. That click then takes them to another page, which asks the claimant to log in or to create an account. Only once they've created an account will the claimant be able to report their claim.
Read more: Digital transformation must happen across insurance ecosystem
"That's way too much effort for a claimant to get into a digital channel," Peet commented. "Even asking for a policy number is slightly too much effort. And what that results in is customers really reverting to type and getting a phone number off the website and calling their claim in. That problem – too much effort, too many questions, and so on – is something we see quite often, and it's something we strongly discourage our clients from doing."
In reducing customer effort in the claims process, the 360GlobeNet team also hopes to address another ongoing challenge – the reduction of skilled adjusters. In making it easier for customers to file and process claims, the insurtech aims to take the mundane administrative tasks and easy-to-adjust claims off the plates of skilled adjusters so they can focus on the more complex claims.
"If you decide to go down the RPA route, it can make the whole process inflexible compared to the agility of what we're able to provide," said Peet. "We can make a platform live in four days. If there's a catastrophic event like a hurricane, we can stand a system up in four days, but it has to be on the basis that you're not going to then try and constrain that platform and the very things that make it unique. RPA is one of those constraints and rigid integrations is another one."