Tech specialists partner up to offer coronavirus solution | Insurance Business UK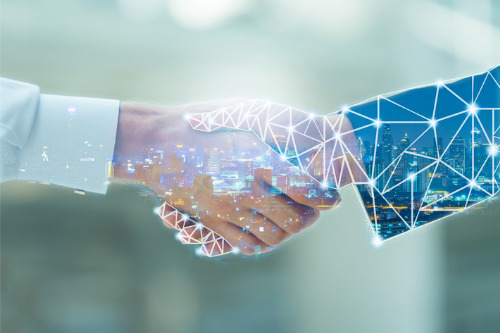 It's fair to say that the coronavirus pandemic is changing the way we do business – and that includes those within the reinsurance world.
As financial markets react to the spread of COVID-19, as well as the threat of economic recession, they have turned to less exposed, non-cyclical products. This has meant that whole account risk transfer insurance linked securities have started to represent an attractive capital alternative – and now Hyperion X, the technology division of Hyperion Insurance Group, and Vario Partners, have teamed up to offer a solution.
Together they are offering whole account stop-loss reinsurance cover, deployed in the provision of scalable, investor-backed capacity.
"Whole account risk transfer insurance linked securities meet the needs of insurers and reinsurers seeking to reduce underwriting and credit concentration risks," said Bryan Joseph, founding partner at Vario Partners LLP. "We believe that including a layer of contingent capital in a reinsurance structure provides companies with enhanced shareholder returns and protection in those years when an accumulation of events and reserve development can impair shareholder value."
Meanwhile, Elliot Richardson, the chairman of Hyperion X's sister company RKH Reinsurance Brokers, noted that the collaboration comes at a vital time with whole account stop-loss at near all-time lows. Managing director of Hyperion X Analytics David Flandro added that the structure "uniquely benefits earnings volatility and balance sheet strength at a time when retrocession rates online have increased."
"We are bringing this to market now to give (re)insurers access to a new source of stable, competitive capacity during this volatile period which enhances balance sheet strength for future profitable growth," he said.