Hyperion X Analytics lifts reinsurance analytics and advisory teams | Insurance Business UK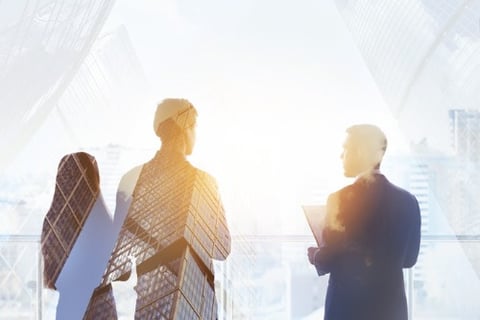 Hyperion X Analytics, the analytics and advisory division of Hyperion Insurance Group, has announced the appointment of three team principals – Mark Shumway, head of advisory; Iain Davie, head of catastrophe modelling; and Michelle To, head of business intelligence.
Shumway will specialise in reinsurance capital management, rating agency advisory, shareholder value, captive strategy, regulatory capital and fundraising. He has led advisory teams at multiple firms and has worked as a lead insurance credit analyst at AM Best. Shumway began his career as a consultant at KPMG and holds a CFA charter. He is recognised as among the top strategic advisors in the global P&C insurance sector.
Davie has more than 20 years of experience in underwriting, exposure modelling and technology consulting. Prior to joining Hyperion X Analytics, he served as head of solution architecture at Quantemplate, an insurance technology company founded by computer scientists and reinsurance professionals. Davie has also held senior catastrophe modelling positions at QBE and XL Capital.
To, meanwhile, joins Hyperion X Analytics from Aon Consulting, Bermuda, where she advised clients on growth, portfolio optimisation, and value creation. Prior to that, she worked as a financial analyst at Guy Carpenter. To is experienced in the use of enterprise data in helping clients to execute strategic growth plans in the reinsurance market.
"With Mark, Iain, and Michelle now on board, and with the formation of our advisory, catastrophe modelling, business intelligence, and actuarial pillars, Hyperion X Analytics has established itself as the premier alternative in an increasingly narrow broking analytics market," said David Flandro, managing director of Hyperion X Analytics.
"We are building the next generation of risk-transfer technology, analytics, and consulting in Hyperion X," said Barnaby Rugge-Price, CEO of Hyperion X. "In doing so, we are acquiring the top advisory and analytical talent in the sector. Mark, Iain, and Michelle join a growing team of actuarial, advisory, business intelligence and catastrophe modelling professionals. The powerful combination of our tools and technology combined with our growing, highly talented analytics team is allowing us to create an offering which is truly unique for the benefit of our clients."