"Technology is an evolution, not a revolution" | Insurance Business UK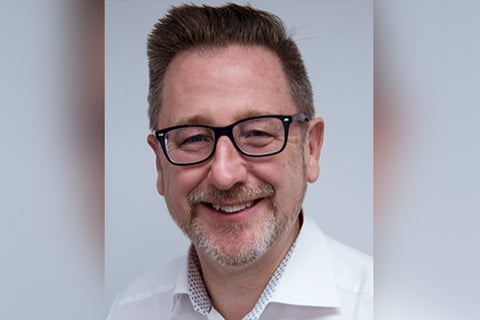 CETA has been in the business of providing pioneering insurance solutions since 1993 when the floppy disk was, to many, the pinnacle of digital innovation. Technology has moved on substantially since then and the company has too, recently repositioning its non-standard property insurance product on its digital trading platform, Infinity.
CEO of CETA, John Bibby, who has worked within the insurance sector for many years and seen the range of digital transformations which have occurred specifically within the broking space, is acquainted with the problem of implementing technology for technology's sake.
"There are a lot of really clever tech-based insurance propositions coming out," he said. "And it's almost like they're trying to find a problem to solve but we need to look at it from the other way around, to know what the issue is for the end user and ask how we can provide a solution for that."
Many of these start-ups have clever ideas and technology, as well as great PR and presentational skills and an interesting story, he said, but they are not doing well because they require consumers to make a step-change in their thinking and to engage differently.
"Pretty much everything we do is about being agile, and quick on our feet in terms of creating a product that meets a customer demand and then finding the technology that allows us to deliver that in the most efficient and appropriate manner," he said. "If somebody's got a problem, whether that's a retailer or an end customer, or both, we like to try and find solutions to those problems."
Bibby detailed how this customer-led emphasis taken by CETA has been effective in ensuring that there has been a highly positive reaction to the business's new digital platform, which is allowing the user to do something complicated in a straightforward way.
"That's the challenge," he said. "I think the industry sometimes makes things more difficult than they need to be. What we've done is simply brought everything together in an easy to use and easy to engage with proposition."
The core focus of CETA essentially boils down to the provision of niche insurance products sold through standard or non-standard distribution and, occasionally, standard products that are sold through non-standard distribution, Bibby said, and it would never have made sense for the business to try to just deal with standard insurance.
Infinity's focus on non-standard property insurance was informed by CETA noting a number of dominant players within the IFA space when it was looking at moving back into the sector, Bibby said.
"We thought that we could try and be cheaper than everybody else which is a race to the bottom and just doesn't really work," he said, "or we can try and do something a little bit different. So, we started off by saying 'let's extend the underwriting footprint, let's have the ability to insure the risks that maybe other people can't.'"
"Most large insurers are trying to standardise what they do," he said, "and standardise their footprint to make it more efficient, and to reduce their operating expenses which… leaves a lot of things to the left and the right. So, there are two things that are happening. One, in standard insurance, big insurers are reducing their footprint. And two, I think the world is becoming more non-standard."
Whether it's through eco-houses or alternative types of accommodation, or different types of working arrangements, Bibby can see that there are less one-size-fits-all insurance opportunities now, and Infinity will continue to expand into this space within the market. Property insurance is where it has started, he said, but there are a lot of other areas where this same thinking applies.
Looking to the broking sector, Bibby said: "I think there's a lot of nervousness [around technological innovation] because technology typically costs more than they say it's going to and it doesn't do as much as they say it's going to, and people are once bitten, twice shy at the moment."
He has noticed the reticence in broking businesses, he said, and is aware that technology is an evolution not a revolution. Embracing digital innovation is fundamentally a really good thing to do, he said, and he thinks that people just need to take small steps and see what is working well before they take another step, noting that: "Trying to convince somebody to go from a quill pen to Star Trek in one go is difficult."