The anti-fraud tech that's gone from Tinder to insurance | Insurance Business UK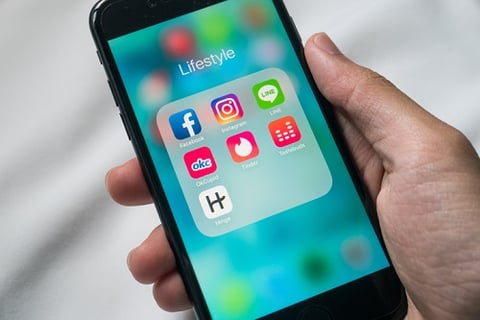 It began with an idea to combat fraud in the online dating world, but a technology that verifies the authenticity of photos and videos is now being used for insurance claims.
With user-submitted images increasingly being used by insurers during the claims process – and sometimes even relied upon entirely – the potential for fraud is rising. But in today's world, thousands of apps exist that allow for the manipulation of photos and videos, from editing their appearance to changing the date, time or location associated with them.
Start-up Truepic has developed a technology which it says can instantly authenticate and verify images and has begun working with insurers to tackle the problem of fraudulent claims.
"The fundamental insight that we had a couple of years back is that there is a trust gap that exists on the internet today," CEO Jeff McGregor told Insurance Business.
Mobile phones are fast-becoming the predominant way of taking photos and videos, according to McGregor, who says that up to 80% of images are now captured using the devices.
"At the same time, you have thousands of apps developed for the purpose of manipulating photos or the associated metadata," he continued, highlighting examples such as an app that allows users to edit the geotag – or location data – associated with their phone, and as a result, the images it captures.
As insurers rush to embrace technology, they need to be aware that they are facing a whole new world of potential insurance fraud.
"If you have the scale of a large insurance company, you just don't have the ability to look at each individual photo from a forensic standpoint," McGregor said. "From what we have seen, larger carriers tend to have more sophistication and understand with a lot more certainty what the fraud rates are among photo claims."
Truepic's product works by allowing third-parties such as insurers to embed its SDK camera – which it also offers at consumer-level – into their own apps. Users can then take a photo or video, and the technology will verify that it hasn't been edited, and will certify the data. Finally, that data is stored in Truepic's own 'vault', and a publicly-retrievable reference can even be created using blockchain.
"We're essentially giving carriers a reliable photo that they feel confident is not going to open up any fraud exposure," McGregor said.
In the insurance world, auto has so far been the "low hanging fruit," thanks to the high frequency of claims and vast potential for fraud. But the company has a wide view on where it can take its technology: exploring other areas of insurance, it is already working with one Fortune 500 company on a home insurance underwriting process and has recently signed a deal with a catastrophe carrier.
Related stories:
Aon claims head: There's too much of a race to be "cool"
From Netflix to insurance: the latest big thing in tech