The blockchain insurance broker: a tale of optimisation and efficiency | Insurance Business UK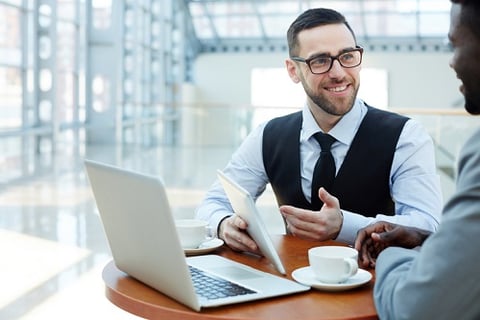 Blockchain has incredible potential in the insurance industry. At a fundamental level, it enables the transfer of value to an immutable record-keeping technology, which could increase efficiencies across all levels of the insurance value chain.
Insurers and brokers can use blockchain technology to transform the way they handle, process and preserve data. Business transactions can be conducted between parties in real-time, with much more certainty and lower costs.
Moving forward for brokers, blockchain is a tale of optimisation and efficiency, according to Bundeep Singh Rangar, CEO of London-based financial software firm PremFina.
"Take the example of a broker selling home insurance. Look at what's happening in the home with regards to smart meters and IoT connected devices collecting and recording data about the home," he said. "Homeowners can have smart meters monitoring water leaks to prevent water damage, and air monitors that can pick up high levels of carbon monoxide and prevent potential fire damage.
"All of the data points recorded by smart meters and IoT devices can be kept on the blockchain. Over time, that will allow for more efficient pricing of a person's home insurance based on the data they're supplying on their house. Data preserved and recorded on the blockchain is very transparent and indisputable, and it can enable a more tailored insurance service."
Customers want reassurance that they're at the centre of their own insurance transactions. Customer-centricity has always been a key value proposition of the insurance broker, and when armed with a blockchain-based data profile, they will be able to enhance that proposition and increase efficiencies in the broker/carrier relationship.
"Theoretically, you could end up with a situation whereby an individual collects an insurance rating, like a credit rating, on the blockchain," Rangar told Insurance Business. "When brokers approach the markets equipped with such information, it's going to be a much more efficient process.
"It will also enable the broker to find the best possible option for the consumer because insurance manufacturers can use blockchain-based insurance ratings to produce customised, tailored insurance policies for individuals. It's a win-win for everyone."
Such a personalised transaction between the insurer and insured will "require someone in the middle," which is where the broker of the future can thrive, Rangar explained. Consumers may create these data profiles on the blockchain but that doesn't necessarily mean they understand their data and how it correlates to insurance requirements.
"Optimisation of insurance is going to become much more rendered by data that's captured via electronic sensors and telematics," he added, "which are then preserved, recorded and shared via the blockchain, where the data cannot be tampered with or disputed."
Related stories:
Blockchain "unlikely to remove anyone from the industry chain"
Brokers: What could premium finance mean to you?