The clocks have changed – and so have the number of road accidents | Insurance Business UK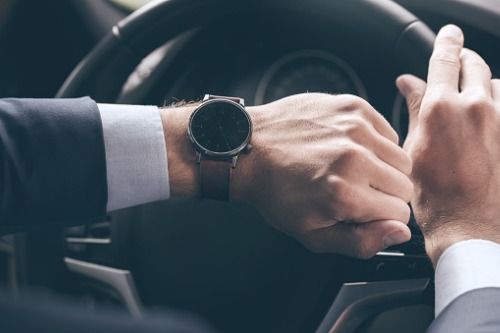 As clocks went back over the weekend, you probably enjoyed that extra hour in bed and woke up a bit more energised. However, it's best to tell your clients to save some of that energy for the drive home – as they'll need to be on high alert for road accidents.
According to data from insurethebox, a global pioneer of telematics car insurance, there's a notable increase in road accidents during the so-called "home time" rush hour commute window between 5pm and 8pm in the weeks following the October clock change. During this period, there is a 34% increase in road accidents among men and a 30% increase among women.
The data also reveals that you should be particularly careful if you live in Scotland, Lancashire/Yorkshire, or the Northern counties, which have the highest "home time" accident rates in the country at 50%, 49%, and 56% respectively.
What causes this spike in accidents? According to insurethebox, dialling the clock back an hour means that visibility during the "home time" window is considerably darker – which would also explain the higher accident rates in the north. Combine this with slippery conditions brought about by the onset of rain and it's no surprise that the risk of "home time" accidents increases by a third.
What's more, less experienced motorists aged 17 to 25 are more likely to get into a road accident, according to Sarah Vaughan, head of pricing at insurethebox.
"insurethebox data shows that accident risk increases as a direct result of the clocks going back," said Vaughan. "For many young drivers, the evenings after the clock change will be their first experience of driving in the dark, coping with different conditions like reduced visibility.
"insurethebox has been encouraging young drivers to cut their speed over the last two years, and through proactively contacting drivers who frequently speed we have seen a 28% reduction in speeding instances among the highest risk drivers and cut the frequency of accidents in young drivers by 9%. That's 80,000 drivers reducing their speed, nearly 1,000 serious road traffic accidents prevented, and numerous fatalities and serious injuries avoided."