The elephant in the room that brokers can no longer ignore | Insurance Business UK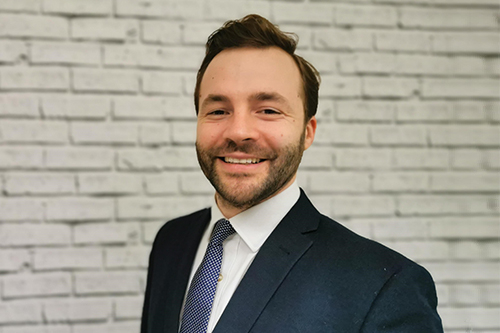 For many businesses across the UK, the COVID-19 crisis precipitated either a gentle press of the brake-pedal or a full-scale emergency stop. Meanwhile, those businesses for whom COVID represented an opportunity to tap the accelerator, tended to be agile, tech-led solutions providers, willing and ready to adapt to market changes.
Toby MacLachlan (pictured), MD of one such business, the software company Ignite Systems, noted that, for Ignite, moving to remote working simply meant staff picking up their laptops and heading home. For the first three months of lockdown, he said, the radio silence from existing and prospective clients allowed the team to focus on internal projects and prepare themselves for the inevitable upswing in insurance businesses' interest in becoming more agile and innovation-centric.
Read more: Partnership forms to help brokers go digital
Since those early days, Ignite has completed a range of client-facing projects, he said, and among numerous others, has built out a new rating engine for storing the pricing algorithms that insurers create schemes within. The firm has also integrated with the insurtech data enrichment company Percayso Inform and provided the new digital-first brokerage, Wrapper Insure, with a self-service portal, AI chatbot and a policyholder app. And, if that wasn't enough, the firm has also recruited around 30% more staff during lockdown, many of whom will only meet each other in person this month.
Read more: Wrapper Insure MD on how he came to found his digital-first brokerage
Given the role that Ignite plays in the insurance ecosystem, MacLachlan noted that he has seen first-hand how the challenges and opportunities impacting brokers has shifted throughout COVID and the changing expectations that are shaping the insurance space.
"I think because there have been multiple lockdowns, people have got into a bit of routine of knowing how to be in lockdown and how to work when the expectation is that you work remotely. That's the expectation of staff, but also, of customers now," he said. "COVID seems to have been used as an excuse to justify everything from long call waiting times to the closures of roads… but one thing that it has actually definitively done is bring this digitisation-drive right to the forefront of people's minds."
What digitisation essentially means is a slick customer experience, using data effectively and essentially automating any applicable processes to prevent manual processing, he said. From insurance trade magazines to social media, there seems to be an increased understanding of the role that digitisation must play going forward and he is seeing that more brokers are clocking this as an opportunity.
"They know that digitising their business is something they're going to have to do," he said. "And if they don't, they risk their business slowly decreasing because their overheads will be higher than they should be, and their customers will not be as satisfied or as well served as they should be. So, I think the challenge is how to digitise and to know which bits to attack first and the opportunity is really that not that many firms have done it. There's a lot of legacy technology out there which means there's the opportunity to still really to be a leader in this."
Looking to the example of Wrapper Insure, MacLachlan highlighted that, in the six months it took to propel the business from concept to selling its first policy, Ignite integrated 24 different services for it. That gives some sense of the scale that goes into getting an insurance business up and running, he said, and shows that to succeed takes a real willingness to throw yourself into the intricacies behind obtaining authorisation, raising funding and establishing yourself in a tightly knit marketplace.
Read more: Why data enrichment services won't be slowing down anytime soon
"I do think that consumers are looking for more [flexibility from insurance services]," he said, "and an interesting stat is that Wrapper convert quote-to-policy just as well from positions two and three on a price comparison website as they do from position one. This suggests that people are choosing the proposition over the price, which is the sort of thing that used to come from brand recognition, where you'd choose [a business] not because they offered a better customer experience, just because of that name recognition. I think it's now got to the stage where people are looking for the experience as much as they're looking for the brand."
Going forward, MacLachlan noted that the Ignite team has a variety of new partnerships on the cards and is on the cusp of announcing two major new clients that will go live in the next quarter. The provider also has four new projects in build at the moment, a dedicated R&D team and five different internal teams handling new business projects.
"There are partnerships with new clients, but we're also doing an integration with a company that does machine-learning on pricing, as well," he said. "So, they will flex the premium ever so slightly, in order to understand how that impacts quote to policy conversion rates. And we are doing another integration with a new premium finance provider that's trying to break this duopoly that's out there in the market at the moment. So, we really have a number of interesting new partnerships coming up."