The insurtech that has boosted some brokers' businesses by millions | Insurance Business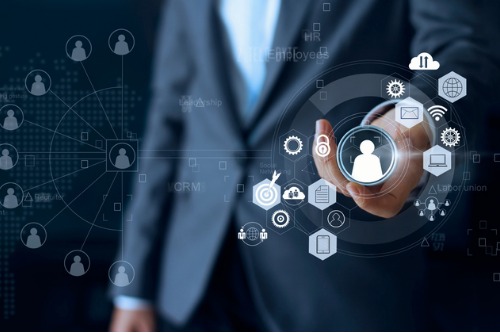 Many brokers are somewhat unsure or uneasy about insurtech. For many it seems unnecessary, or perhaps even a threat.
But when brokers get the right technology for their business, and use it correctly, it can lead to fantastic results.
One example of this can be seen with SchemeServe, a software program for brokers that work with schemes (as the name suggests).
John Price (pictured), COO, explained how it works.
"It's really a bit of insurtech for brokers, MGAs and insurers to get schemes online and trading very quickly and very easily," Price told Insurance Business.
"We're talking a matter of weeks as opposed to months or years. Our record is five days but I'm not going to pretend that's normal. However, taking the scheme from the concept or the idea the broker has and making that so it's a working scheme is a very quick process."
The program cuts admin while still making the entire process very people-focused so clients aren't talking to a machine. And some of the results and figures almost sell the product itself.
"One of our customers took its business from £3 million to £20 million in one year and they continue to grow," Price said. "And we've taken out 70% of all their manual processing. They've now got I think 33 schemes running through SchemeServe."
According to the COO, one of the best parts of SchemeServe is how little work is involved for the broker. Changes can be made at any time as well - so a broker isn't locked into a certain process or question set.
"We do it in such a way that we will build the scheme for you, we will make the scheme operate for you," he explained. "But you can change anything you like at any point - you don't need us to do that, it's not like you're tied into it and you have to phone us up to make any changes if you don't want to.
"Usually it's quicker for us to do it, because we know the software when you're first starting it - but it's entirely open, anybody can make changes to it. People do like that flexibility, it means they can make changes to their schemes without relying on us being about."
The software also focuses on making it easy for clients, so that the questions that might trip them up and make extra work for the broker are simplified.
"We're very good at taking questions sets and the customer journey and making it work for that audience," Price said.
"So, many times, we'll see that the broker has been told by the insurer that they've got to ask these certain questions. The obvious one is 'do your locks comply with British standard 575?' However, rather than just ask, we'd put pictures on them or have the customers take photographs of their locks.
"It's about streamlining that journey for the broker – and the whole thing about making people feel like people. There happens to be a tool in there to do the job, but all the stuff we build around it is person to person."
However, how does the company battle the issue of brokers being unsure about insurtech? Price says that the insurtech industry needs to take the initiative and break it down. Show rather than tell, and don't use words like 'insurtech' unnecessarily.
"Often if we turn up to a customer we've probably had a conversation on the phone with them, then we'll go and see them," he said. "Almost always we'll turn up with the scheme and data already built.
"So, we can show them the end product. We're not saying we'll go and build something for you if you pay us - we're saying we've already got it for you. We won't know all the detail because there's parts of your business you haven't yet [told us].
"But we've turned up with an operational product so you can see it. It's easy to describe what something can do for you, but the best way to show somebody you can help them is to help them."