The insurtech that is easing brokers' pain | Insurance Business UK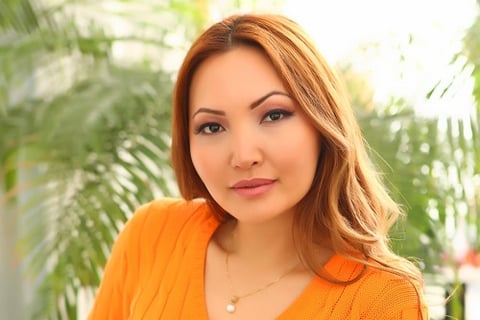 From the founding of Direct Line back in 1984, to the explosion of price comparison websites in the 90s, insurance brokers are used to being told about threatening new arrivals that could take away their business. In the new millennium that hooded Grim Reaper has taken the form of 'insurtech' – but now one firm is eager to point out that, in some cases at least, beneath the shadows of insurtech is a friendly face.
On the surface, Tapoly may appear to be 'just another insurtech'. Describing itself as offering "flexible insurance solutions tailormade for small businesses, sole traders and freelancers" it provides everything from public liability insurance to professional indemnity insurance with the concept that its cover can be secured for as little as one day.
However, where Tapoly sets itself aside from the rest is that it is both a Lloyd's coverholder and is fully regulated by the Financial Conduct Authority which gives it a unique position in the market as a digital managing agent – it doesn't just offer on-demand insurance through its website, it also offers Software as a Solution (SaaS), a platform for brokers, insurers and MGAs. So, when your increasingly young, digital-friendly client base demands on-demand products you can actually give them a solution.
"In the UK there are a lot of pain points around distributing commercial insurance products but not only for customers," said Janthana Kaenprakhamroy (pictured), CEO of Tapoly. "There is also the process the broker has to go through to bring the product to the market. I would say it is very 1990s – before the internet. Questions are still based on a traditional method of asking - there are too many questions, and it is very time consuming.
"The systems provided by software houses are often based on legacy systems and have structural issues – and they are relatively slow because of all of these problems. They do not make it easy to create API enabled solutions and the cost of participating and being part of using that tech is also very high. So that prevents a lot of smaller brokers and newer brokers, who cannot afford to use these systems on an ongoing basis, from offering these solutions. What I want is to be able to reduce some of that cost for brokers and offer them a much better tech solution and allow them to also have access to on-demand insurance solutions."
According to Kaenprakhamroy, the platform is capable of two distinct elements – the first being its interface that allows both retail customers and brokers to obtain quotes and buy policies within a couple of minutes, while existing customers can extend or alter their cover in seconds. This allows brokers and insurers to offer high volume smaller value policies that previously would not have been cost effective to manage.
The second part is the underwriting element.
"A lot of underwriters go through a manual process of reviewing products to determine how prices should change to reflect the claims experience," explained Kaenprakhamroy. "So we are building an AI to automate some of this analysis and allow the creation of underwriting hypotheses from real-time data. We can then not only prompt the underwriter when their prices should be adjusted, but also tell them why they should do it – that 'why' is data driven. So, we're basically doing a lot of work for them."
The concept has already caught the attention of some notable industry players with the CEO noting that it has been in discussions with BIBA about some of its members' needs.
"Many have the same problems – price being one of them," she said. "One broker's biggest issue is he set up the company from scratch and can't afford to use one of the software houses because he needs £50k to set up and then has to pay licensing fees. How much insurance do you need to sell to cover that cost alone?
"In addition, more and more customers are aware of new products and have different needs now. Suddenly traditional insurance and usual platforms don't work for them any more. So, brokers need access to something that doesn't just give them the same types of insurance from the same platform as everyone else. They want something more unique – something that will save them and their customer time and money. A better way to get insurance to the market."
According to Kaenprakhamroy, Tapoly is the "only place I know" combining tech, distribution and underwriting. Now all the broker needs is a website and a customer base.