What's the most searched for insurance product in the UK? | Insurance Business UK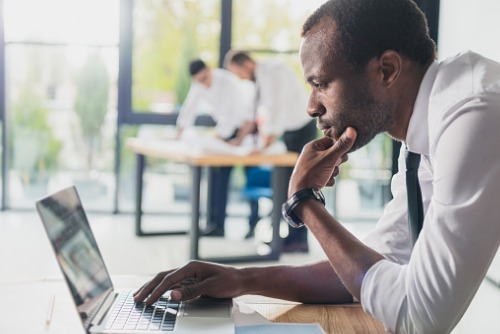 Did you know that the most searched type of insurance product among insurance brokers in England, Scotland and Wales in the last year was cyber insurance, but in Northern Ireland it was cargo and transit?
That's according to insurr, a specialised online search engine designed specifically for insurance brokers, providing access to products across every specialty market in the UK.
Imagine that - as an insurance broker, instead of having to do your research the old-school and time-consuming way, you could use a search engine to take away the hard work.
It's the way of the future, according to Melissa Young Sing, project manager at insurr.
"insurr is an extremely valuable resource because it's the only service specifically designed for brokers, which offers a comprehensive, up-to-date listing of specialty and commercial insurance lines," she explained. "It's more agile and reactive than print directories and more valuable than a Google search because of the product documentation it provides on one platform.
"Instead of having to open 25 different application forms on 25 different internet tabs, with one simple insurr search, brokers are able to compare markets and products against each other with ease."
The site has just celebrated one year since launching in the UK, and has released a whitepaper with some interesting statistics about the most searched for products on its site.
insurr is in 171 markets, with 2,323 products listed on the website and 2,277 product forms and brochures. The statistics show that 95% of users were in England, with 1.7% in Scotland. The smaller level of users in Wales (0.94%), Northern Ireland (1.2%) and the Isle of Man (0.94%) meant that the top searches in those areas leant to some niche results.
For examplem the third most searched for product in Wales was Airbnb, and the fifth most searched for in the Isle of Man was Take Away.
Generally though, the data shows that cyber and technology products are really a hot topic for brokers, with searches for cyber, drone, technology and data breach all appearing in top fives across the UK.
Insurr is also available in Canada and Australia and has seen the trend towards cyber insurance in these countries as well. In Canada, for example, from February 2017 cyber became the most searched product on insurr, and this lasted for 15 consecutive months.
"In getting thousands of brokers to use the insurr platform, we've been able to collect some really insightful data on the commercial insurance market," said Young Sing. "We're able to study and analyse trends at a granular level, which means we're also able anticipate and identify market opportunities for companies."
Some of the more unique risks the insurr has helped brokers place in the three countries have included puppet show insurance, crocodile meat processing plant insurance, dating agency insurance, beaver trapper insurance, horse therapy insurance and tree surgeon insurance.
Now they're not things you see every day!
And while the weird and wacky make for a good headline, the site has grown to 3,959 website users in only a year, which shows that brokers are using it regularly for their everyday product searching.
You can read all the statistics in celebration the insurr's first anniversary by downloading the free whitepaper now.